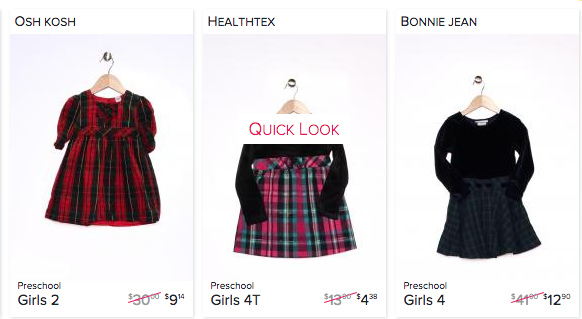 Schoola is back with another amazing offer.
For a limited time, receive a  FREE $10 credit when you create a custom collection at Schoola. Plus get a FREE $15 credit when you sign up through this link and receive FREE shipping on orders of $25 and over with code #schoolasummer. That means, you could snag $50 in FREE clothing plus FREE shipping after credits!
If you aren't familiar with Schoola,  they offer pre-loved gently used clothes at up to 70% off plus 40% of proceeds support schools. Schoola has recently added Women's clothing to their offerings as well!
For those of you who like to plan ahead -this would be the perfect time to grab some Christmas outfits. Or just grab some items for back to school shopping!
I have purchased from Schoola more than once and have been very pleased with the quality of the clothing.
Here is how to create your custom collection and snag up to $50 in FREE clothing:
1) Sign up here
2) Click here to create a custom collection
3) A $10 in credit will be added to your cart + $15 in credit for signing up via a referral link. (I saw the following notice at the top of my page when I created a collection for my son Griffin.)

4) Add $50 of items in your Cart
5) Use Promo Code #schoolasummer take 50% off
6) Get FREE shipping on orders $25+ plus $25 off making your total $0.00!
I'm not sure how long this offer is available, so snag it while you can!
Thanks to Jennifer for the heads up on this!