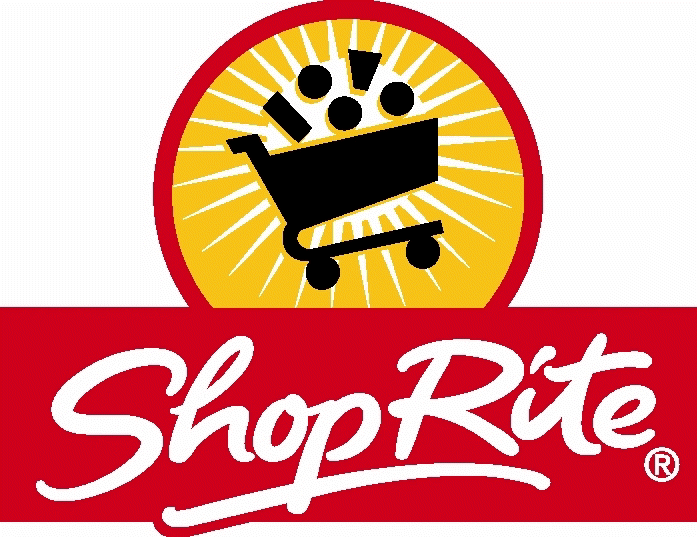 ShopRite Weekly Ad Coupon Matchups for 11/29 – 12/5/15
Here are your ShopRite weekly ad coupon matchups for the week.  Click through to view all of this week's deals and create a custom shopping list.
Double Manufacturers Coupons UP to $1.00 with $25.00 Minimum Purchase; Offer good Dec. 29 – Jan 2nd, 2016; Limit 20 coupons per household, per day. See store for details.
Buy Ten (10) participating Kimberly Clark and Clorox Products; Save $5.00 INSTANTLY; Limit 4 offers
Clorox Disinfecting Wipes, 35 ct – $1.49
Includes: Lemon or Fresh Scent
$1.00/2 Clorox Clean-Up, Clorox Liquid Bleach or Clorox Disinfecting Wipes – 11-8-15 SS; Includes Wipes, 34 ct or Larger Only (exp. 01/01/16)
Final Price: $0.49
Buy 2; Use $1.00/2 Coupon; Buy 8 Additional Participating Items; Includes Instant Savings
Viva Paper Towels, Big Roll, ea – $0.99
Includes: Choose-A-Size
$0.50/1 Viva Paper Towels – 11-15-15 SS (exp. 12/31/15)

$0.60/1 Viva Paper Towels – 11-15-15 SS
Final Price: Free
Buy 1; Use $0.60/1 Coupon (doubled); Buy 9 Additional Participating Items; Includes Instant Savings
Buy Three (3) participating Ferrero Rocher Holiday Chocolates; Save $6.00 INSTANTLY
Ferrero Rocher Chocolates, 18 ct 6.8 – 7.9 oz – $3.99
Excludes: Cube
$2.00/1 Ferrero Rocher – 11-1-15 SS; Includes 7 – 10.6 oz Only (exp. 01/31/16)
Final Price: Free
Buy 3; Use $2.00/1 Coupon; Includes Instant Savings
Ferrero Rocher Gift Box, 24 ct 8.8 – 10.6 oz – $6.99
Includes: Chocolate Collection
$2.00/1 Ferrero Rocher – 11-1-15 SS; Includes 7 – 10.6 oz Only (exp. 01/31/16)
Final Price: $2.99
Buy 3; Use $2.00/1 Coupon; Includes Instant Savings
Ferrero Rocher Gift Cube, 18 ct 7.9 oz – $6.99
$2.00/1 Ferrero Rocher – 11-1-15 SS; Includes 7 – 10.6 oz Only (exp. 01/31/16)
Final Price: $2.99
Buy 3; Use $2.00/1 Coupon; Includes Instant Savings
Buy any 6 Participating Nestle Products; Save $3.00 INSTANTLY
Nestlé Toll House Morsels, 10 – 12 oz – $1.99
6/$1.99 ea (or $2.49 ea); Limit 24 per variety
Final Price: $0.49
Buy 6; Use (6) $0.50/1 Coupons (doubled); Includes Instant Savings
Freihofer's Large White Bread, 20 – 22 oz – $1.99
$1.00/1 Freihofer's Country Products- 11-15-15 SS (exp. 01/31/16)
Final Price: $0.99
General Mill Trix Cereal, 10.7 oz – $2.49
Final Price: $1.49
Green Giant Vegetables, 14.5 – 15.25 oz – $0.69
Includes: Select varieties
Final Price: $0.19
Buy 2; Use $0.50/2 Coupon (doubled)
Mt. Olive Pickles, 1 pt – $2.00
Includes: Sweet Gherkins, Kosher or Bread & Butter Sandwich Stuffers
Final Price: $0.50
Buy 1; Use $0.75/1 Coupon (doubled)
Progresso Vegetable Classics, 18 – 19 oz – $0.99
Out-of-Pocket Price: $0.66
Final Price: $0.33
Buy 3; Use $1.00/3 Coupon; Includes Upromise Rebate Savings
Tostitos Cantina Chips, 9 – 12 oz – $1.99
Prices valid 12/2 – 12/5 ONLY; $1.00/1 ShopRite Digital Coupon; Limit 1Includes: Traditional, Thins or Chipotle
Final Price: $0.99
Buy 1; Use $1.00/1 ShopRite Digital Coupon
Borden Natural Cheese Slices, 5 – 6 oz – $1.99
$1.00/1 Borden Cheese Product – 11-15-15 SS (exp. 12/31/15)
Final Price: Free
Buy 1; Use $1.00/1 Coupon and $1.00/1 ShopRite Digital Coupon
Blue Bunny Champ Cones, 4 ct – $1.99
Final Price: $0.49
Buy 1; Use $0.75/1 Coupon (doubled, sign up required)
Hanover Soft Pretzel, 13 oz – $1.59
$0.75/1 Hanover Frozen Soft Pretzels – 11-15-15 RP; Includes 6 ct Only (exp. 12/05/15)
Final Price: $0.09
Buy 1; Use $0.75/1 Coupon (doubled)
Betty Crocker Instant Mashed Potatoes, 4.7 – 5.6 oz – $1.00
Out-of-Pocket Price: $0.00
Final Price: Free
Buy 2; Use $0.50/2 Coupon and $0.50/2 ShopRite Digital Coupon; Includes Upromis Rebate Savings
Progresso Cooking Stock, 32 oz – $2.88
Includes: Chicken, Unsalted Chicken or Vegetable
Final Price: $1.38
Buy 1; Use $0.75/1 Coupon (doubled)
Hefty Slider Bags, 10 – 20 ct – $1.34
Includes: Storage or Freezer; Quart or Gallon Size
$0.50/1 Hefty Slider Bags – 11-1-15 RP; Includes 12 ct Larger Only; Limit 4 Like Coupons In Same Shopping Trip (exp. 12/31/15)

$1.00/3 Hefty Slider Bags – 11-1-15 RP; Includes 12 ct Larger Only; Limit 4 Like Coupons In Same Shopping Trip (exp. 12/31/15)

$2.00/3 Hefty Slider Bags – 11-1-15 RP; Includes 12 ct Larger Only; Limit 4 Like Coupons In Same Shopping Trip (exp. 12/31/15)
Final Price: $0.34
Buy 1; Use $0.50/1 Coupon (doubled)
Reynolds Heavy Duty Wrap, 50 sq ft – $2.99
Out-of-Pocket Price: $1.49
Final Price: $0.74
Buy 1; Use $0.75/1 Coupon (doubled); Includes MobiSave Rebate Savings
Reynolds Wrap Aluminum Roll, 35 sq ft – $2.99
Includes: Non-Stick; Excludes: Heavy Duty, 75 sq ft
Out-of-Pocket Price: $1.49
Final Price: $0.74
Buy 1; Use $0.75/1 Coupon (doubled); Includes MobiSave Rebate Savings
Pork, Loin Chop, Center Cut, Bone-in, per lb – $1.99
Includes: Family Pack
Butterball Turkey Bacon, 6 oz – $1.67
Includes: Low Salt
Final Price: $0.57
Buy 1; Use $0.55/1 Coupon (doubled)
Carefree Shileds, 42 – 60 ct – $2.50
$1.00/1 ShopRite Digital Coupon; Limit 1Includes: Original, Body Shape, Ultra, Long, Thong or Thin2Go
$0.50/1 Carefree Product – 11-15-15 SS (exp. 12/27/15)

$1.00/2 Carefree Product – 11-15-15 SS (exp. 12/27/15)
Final Price: $0.50
Buy 1; Use $1.00/1 Coupon and $1.00/1 ShopRite Digital Coupon
Colgate Toothpaste, 2.7 – 2.8 oz – $0.88
Includes: White Mint Zing, Baking Soda and Peroxide Whitening, Tartar Protection or Regular; Excludes: Max Fresh, 2.8 oz
$0.50/1 Colgate Toothpaste – 11-22-15 SS; Includes 3 oz or Larger Only; Limit 4 Like Coupons In Same Shopping Trip (exp. 12/05/15)
Final Price: Free
Buy 1; Use $0.50/1 Coupon (doubled)
Crest Toothpaste, 6.4 oz – $1.49
Includes: Gel or Paste
$0.50/1 Crest Toothpaste – 11-22-15 RP; Includes 3 oz or Larger; Excludes Trial & Travel Size; Limit of 4 Identical Coupons Per Household Per Day (exp. 12/19/15)

$1.00/1 Crest Toothpaste or Liquid Gel – 11-22-15 RP; Includes 3 oz or Larger; Excludes Trial & Travel Size; Limit of 4 Identical Coupons Per Household Per Day (exp. 12/19/15)
Final Price: $0.49
Lypsyl Lip Balm, 0.1 oz – $0.99
Includes: Moinsturizer or Honey Berry
$1.00/1 Lypsyl Lip Care Product – 11-1-15 SS (exp. 12/13/15)
Final Price: Free
Natural Instincts Hair Color, ea – $6.99
$2.00/1 ShopRite Digital Coupon; Limit 1Includes: Select Shades; Excludes: Creama Keratina or Vibe
Final Price: $2.99
Buy 1; Use $2.00/1 Coupon; Includes $2.00/1 ShopRite Digital Coupon
Stayfree Maxi Pads, 16 – 25 ct – $2.50
$1.00/1 ShopRite Digital CouponIncludes: Select varieties; Excludes: Stayfree Ultra Thin, 22 ct
$2.00/2 Stayfree Products – 11-15-15 SS (exp. 12/27/15)
Final Price: $0.50
Buy 1; Use $1.00/1 Coupon and $1.00/1 ShopRite Digital Coupon
Advil Pain Reliever, 40 ct – $5.99
Includes: Film Coated Tab or Liqui-gels
Out-of-Pocket Price: $2.99
Final Price: $0.99
Buy 1; Use $3.00/1 Coupon; Includes MobiSave Rebate Savings
Bananas, Organic, per lb – $0.69
Limit 4 lbs
Out-of-Pocket Price: $0.69
Final Price: $0.44
Buy 1 lb; Includes Checkout 51 Rebate Savings
Limit 4 lbs
Out-of-Pocket Price: $0.49
Final Price: $0.24
Buy 1; Includes Checkout 51 Rebate Savings