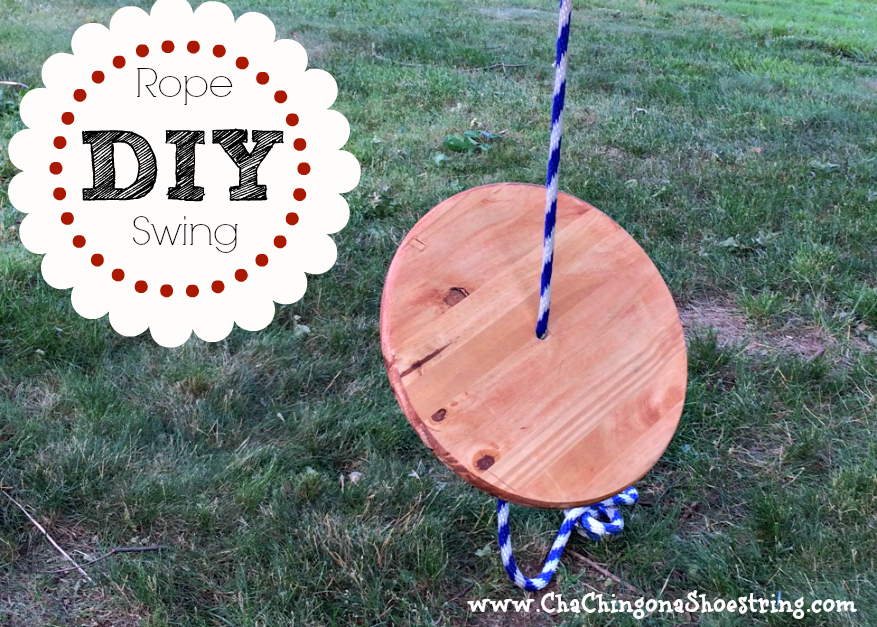 We live in a townhouse with a small backyard and my children have been begging for a swingset for years. We just can't do it – we don't have the space and it's not permitted by our HOA. When I saw these instructions for a DIY backyard swing I knew this would fulfill my kids wishes perfectly. Even though we don't have a big yard, we do have a BIG oak tree that is longing for a swing. It might need trimming a bit before it's safe to swing from so we might look at getting someone in to help do this. There are arborist services (like those here – https://www.treeserviceremoval.com/) that could be ideal for cutting back and maintaining our tree.
Here's what you need to make your own:
Precut Round piece of wood (mine is 18″ diameter) – $6.50

Rope (add 5-10 more feet than you think you'll need) – $10.35

Metal Carabiner – $3.85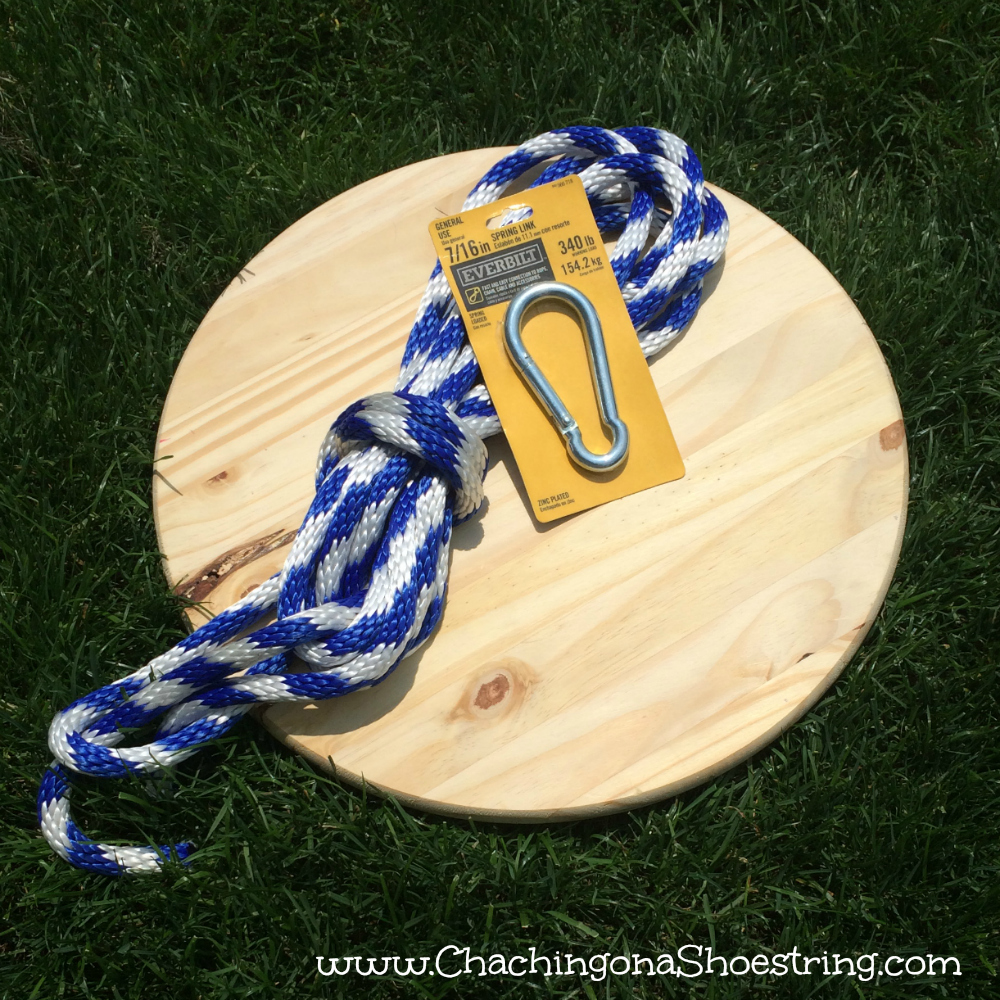 I set out to my local home improvement store and grabbed my supplies. The wooden disc that they carried at my store was bigger than I anticipated but I think it will allow for even more fun – think bigger "kids". (ie: parents!)
The original directions called for using natural rope so that it won't stretch but they all looked so scratchy. I was just envisioning weeks of blisters and raw hands and didn't really want to deal with that so after talking to the hardware manager I settled on a nylon rope that is supposed to have "minimal stretching" and will hold up to 295 lbs! Imagine all the kids you can load on there with that weight limit. Plus the blue and white stripes are so FUN!
Lastly I picked out a metal carabiner (again check for weight limits) and I was done shopping.
Once home I measured to find the center of my wooden disc and drilled a 1″ hole to allow the rope to go through the center.
I lightly sanded, stained and sealed the disc – my 9 year old daughter was happy to help with this part.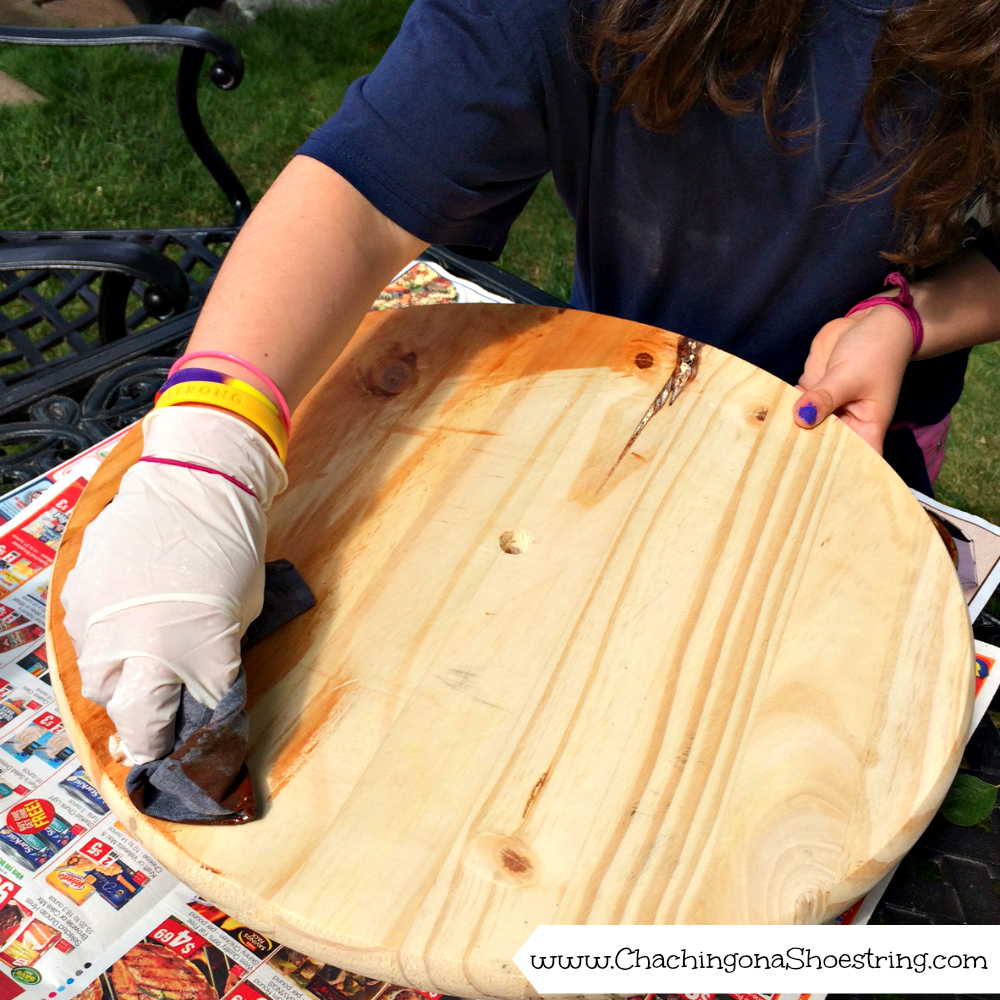 I attached the carabiner with my best rock climbing knot, had my hubby climb on top of the cable box (even the dog was curiously excited – this was the best part!), throw that bad boy over the branch and then slip the rope through the carabiner to secure it.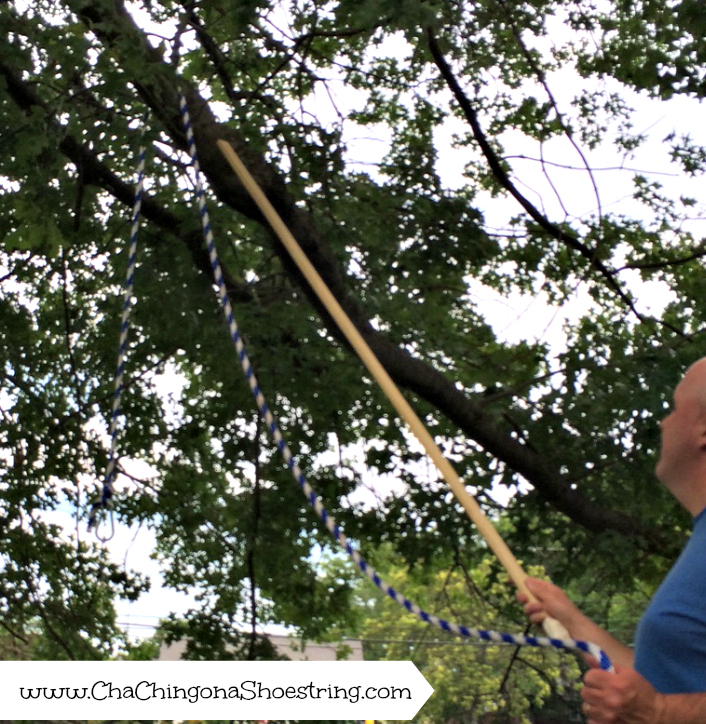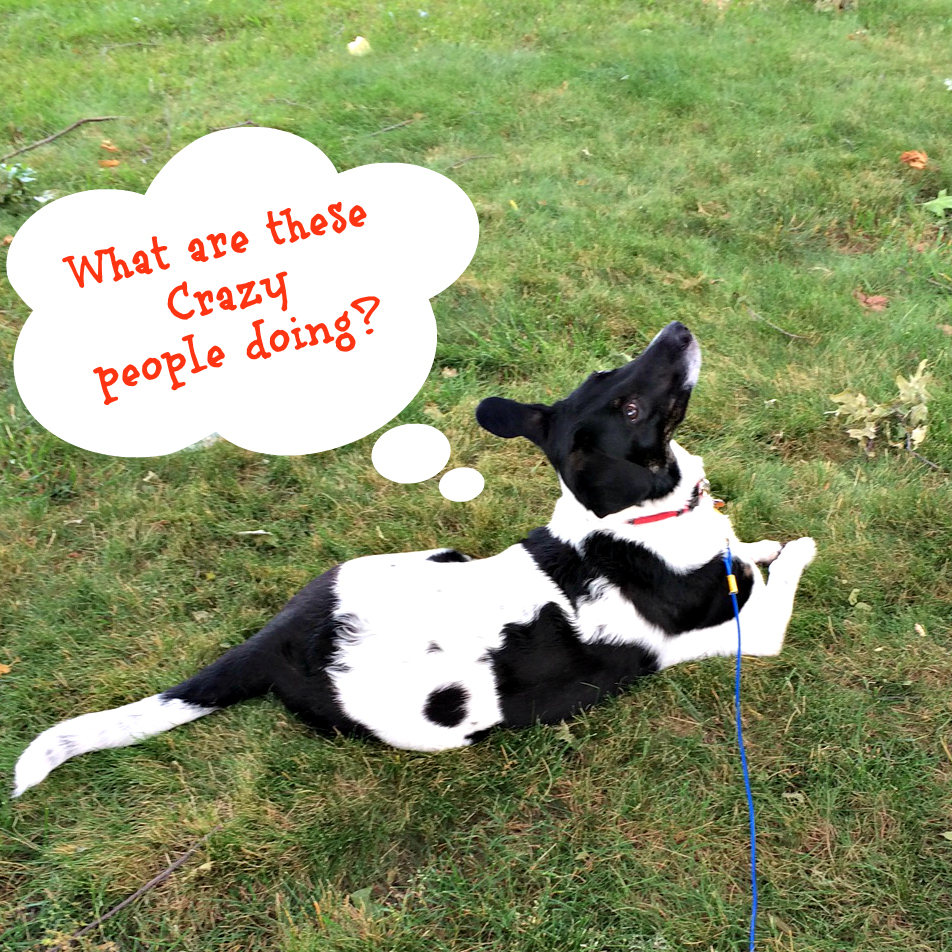 We threaded the rope through the drilled hole, put a big knot on the end and tested the height. It's so easily adjustable – just change the placement of your knot! I left a tail so my kids can swing each other.
My kids are THRILLED – just in time for summer!