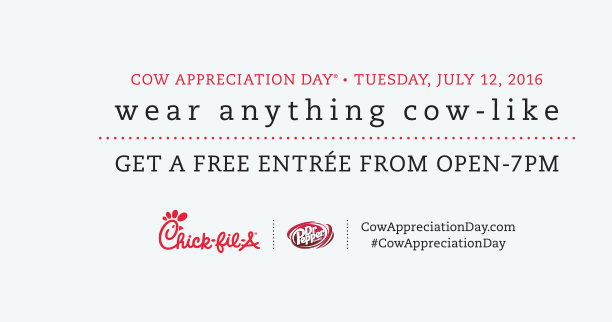 Tomorrow (7/12) Chick-Fil-A is celebrating Cow Appreciation Day by giving away a FREE entree to anyone who comes dressed as a cow!
This year they've simplified the reward. Anyone wearing anything cowlike will receive a free entrée.
Guests in cow attire may select any breakfast, lunch or dinner entrée. Kids dressed like a cow may select a Kid's Meal.
My kids and I love this event every year. Can't wait!