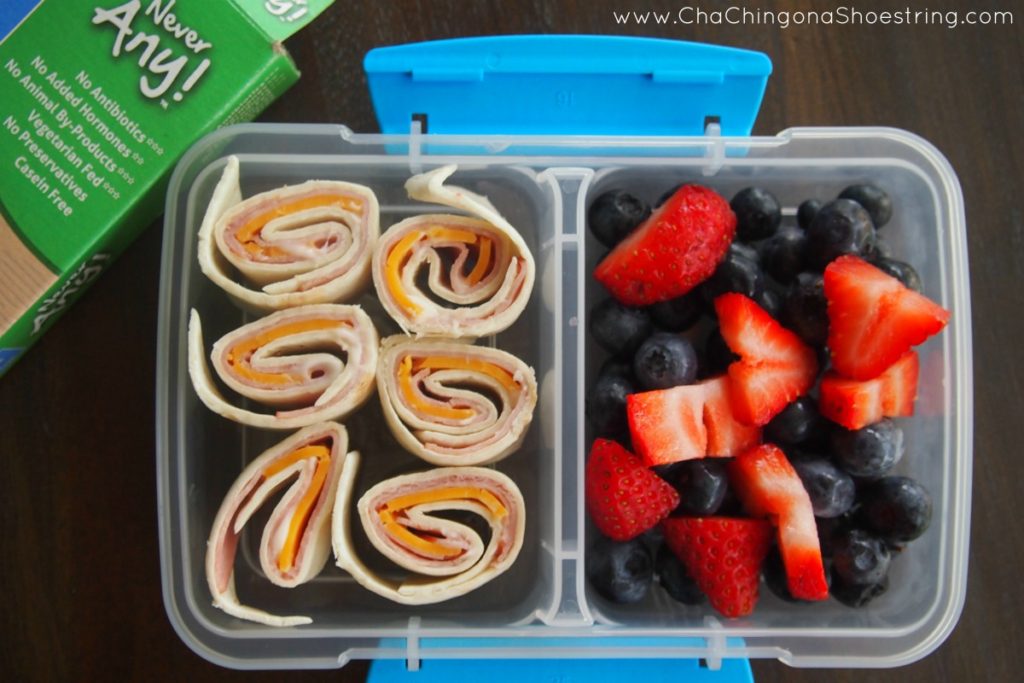 Update: The giveaway has closed, but read on to learn about an easy way to make your non-sandwich-eating kids happy!
I'll be the first to admit that I'm not one of those fancy school lunch Moms. The chances that I'll ever cut my kids' fruit and veggies into the shape of Minions or Bunny Rabbits are slim to none.
I like simplicity. I like lunch ideas that don't require more brain power than I can muster at 7 am. And I like giving my kids' food that is healthy and I know they will actually eat.
We have one son who is not a sandwich eater and one that is. After some trial and error, I stumbled onto a lunch idea for my non-sandwich-eating son that is just as easy and passes his test.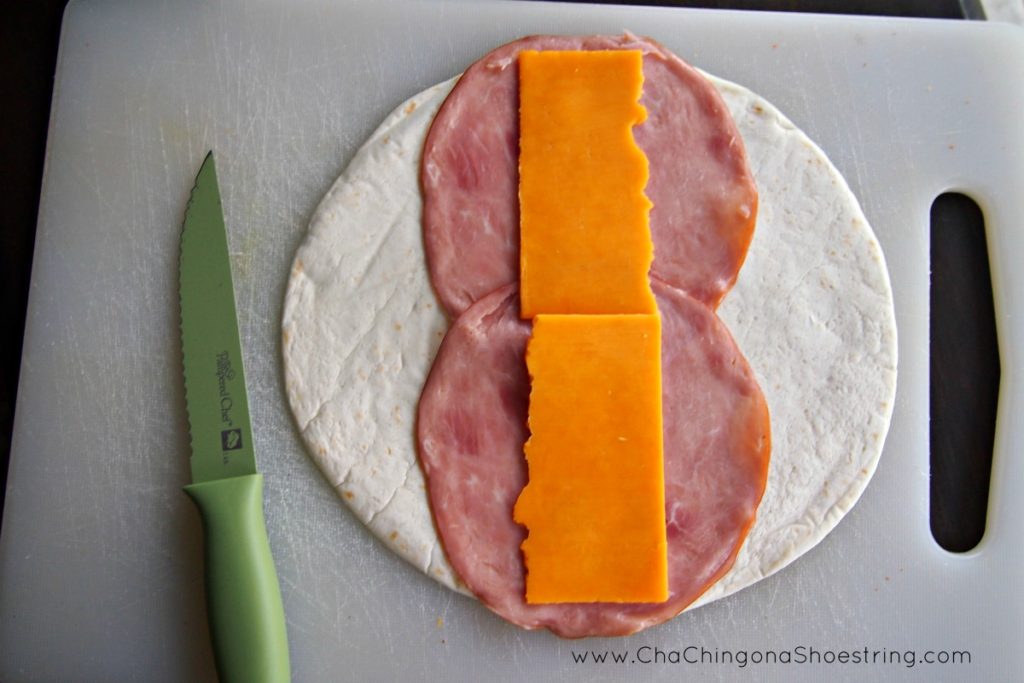 It involves the same components as a sandwich – ham and cheese and Miracle Whip – but I wrap it up in a flour tortilla like a pinwheel instead. Easy peasy.
I discovered ALDI's Never Any! Uncured Black Forest Ham a while back and seriously love it better than any other lunch meat I've had.
The Never Any! line of meats includes a variety of meats like chicken, turkey and sausage, and each product is certified by the USDA as meeting three criteria:
1. No antibiotics
2. No added hormones or steroids
3. No animal by-products (vegetarian fed)
Add to this fact that it's just $3.29 per 7 oz. package and I'm sold. I never leave ALDI without it.
My son loves it too and gobbles up his lunch daily without a single carrot carved in the shape of Mickey Mouse. That's a win-win in my book.

I'm excited to share that one lucky Cha-Ching on a Shoestring reader will win a $50 ALDI Gift Certificate in honor of their new Never Any! Line of Meats.

Here's how to enter:
You have up to three possible methods of entry:
Note: Be sure to scroll down to the bottom of this post to leave your comments.  (If you are reading this is an e-mail click here to do so.) By leaving a separate comment for each entry you will have a greater chance of winning!  E-mail responses will not be considered as an entry in the giveaway.
This giveaway ends at 11:59 pm EST on Sunday, August 21, 2016. I will randomly select the winning comment. Winner will be notified by email and listed on this site.
Disclaimer: This giveaway is sponsored by ALDI.  But as always, the rest is all me!