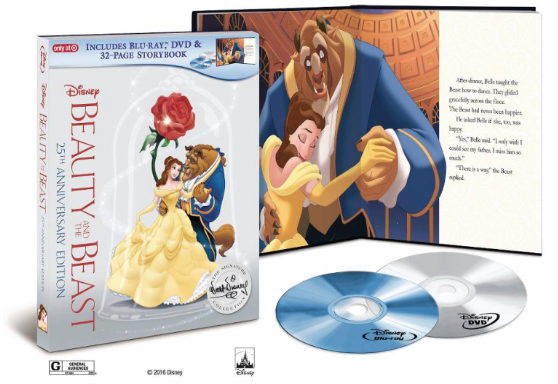 You can pre-order the Beauty and The Beast 25th Anniversary Edition Blu-ray, DVD + 32-page Storybook for $22.99 right now at Target.com, plus you'll score a FREE $5 Target Gift Card!
That's like paying $17.99. And, if you use your Target REDcard, you'll get an extra 5% off and FREE shipping.
Great time to grab it for your collection!