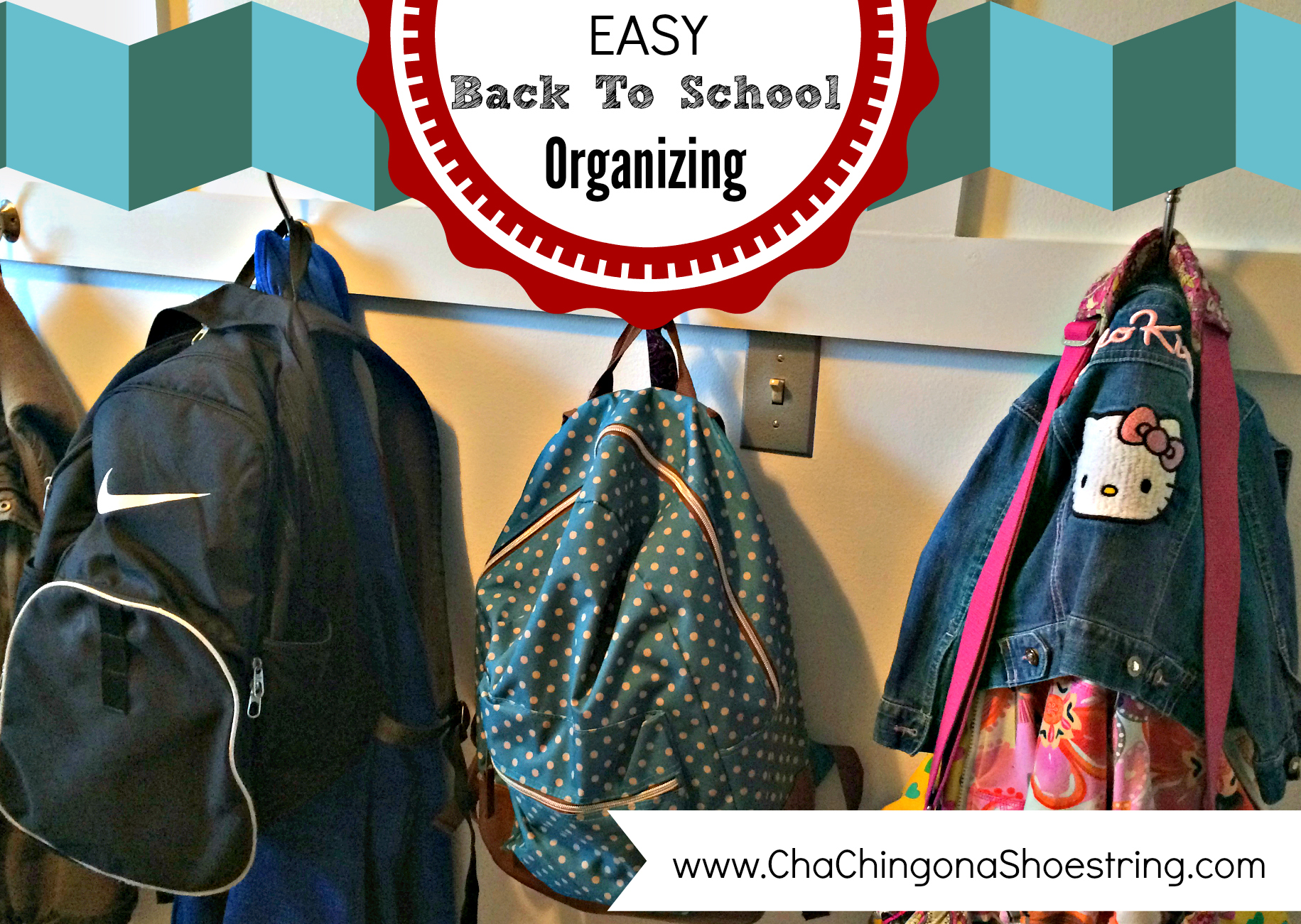 This week we jumped off the cliff into the "Back to School Abyss" – you know that season where everyone is scrambling, papers are flying back and forth to the classroom, school bags are being dumped, kids are learning new routines and parents are just trying to keep their heads above water!
Here are two tips that I recently incorporated into our home that have helped my kids and me to keep it all together (most of the time).
School Bag Central
We live in a small townhouse without a real entryway or foyer, no garage and no mudroom. My kids would always walk in the front door and throw their school bags and coats on a chair, table or the floor.
Last year we converted an empty wall in our laundry room into a space where all those coats and school bags can go to hide away when not being used. Everyone has their own hook and they can keep a coat, sweatshirt and schoolbag there – everything else goes to their rooms.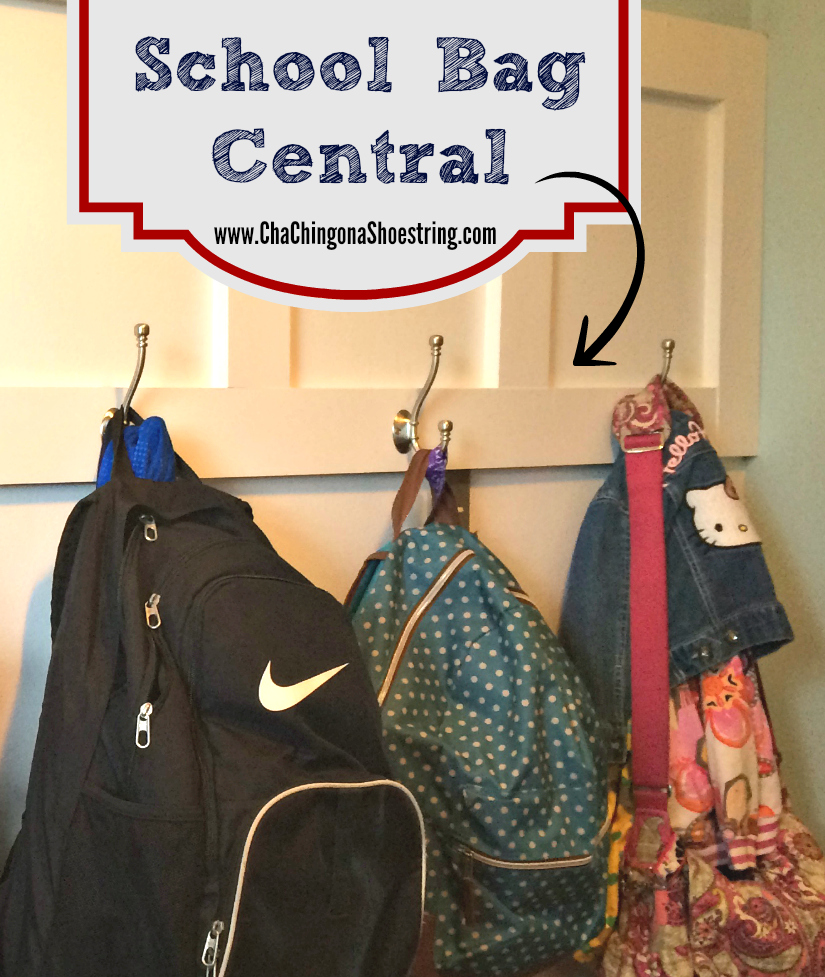 Here are some more ideas to inspire you!
You'd be surprised where you can find an unused space in your home to create something similar.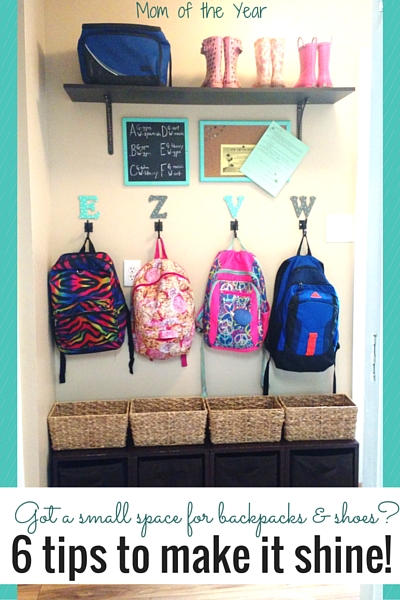 (photo courtesy of The Mom of the Year)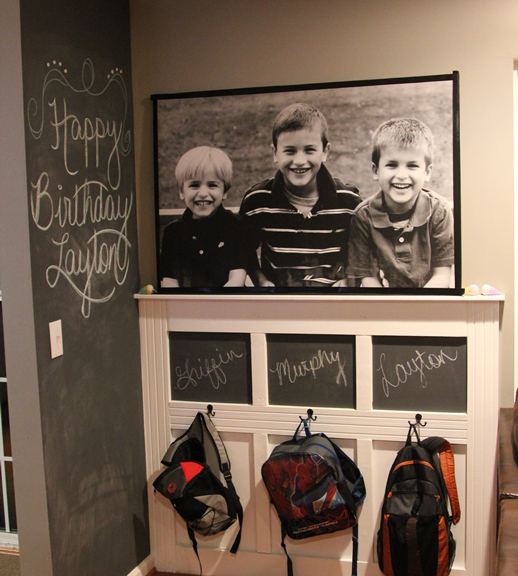 (photo courtesy of I'm Batmom)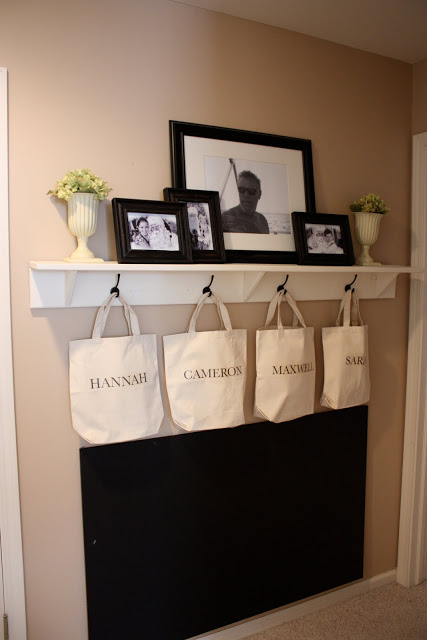 (photo courtesy of The Yellow Cape Cod)
Clutter Bag
In the spring I found these cute canvas bags in the bargain section at Target for just a couple dollars each and thought they would be a fun and functional alternative to Easter baskets.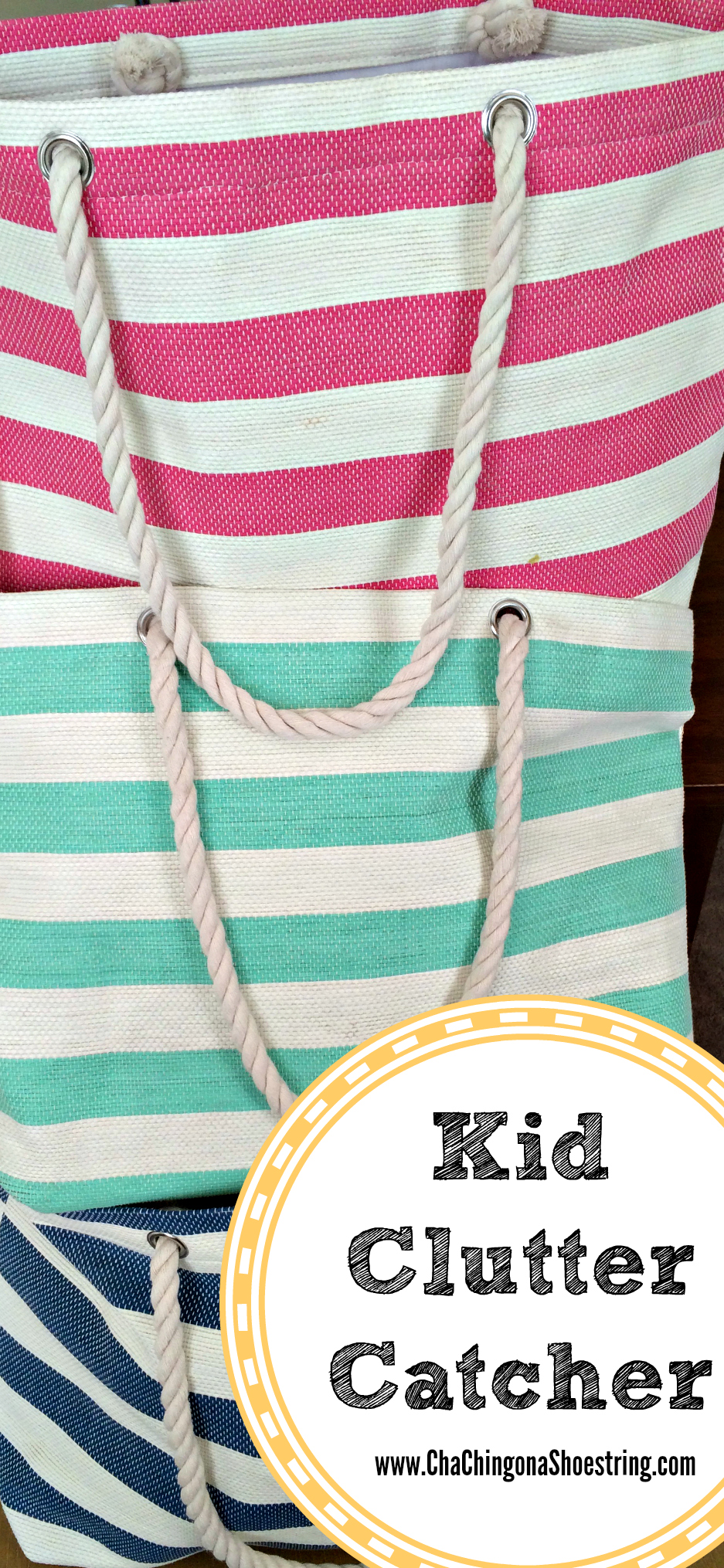 My kids each have a different colored one and they are supposed to keep them on their hook in the laundry room…but the truth is each bag has found a home on a dining room chair. As I walk through the house and find their odds and ends lying around, I just pick them up and toss them in their bag, then from time to time I tell them they need to take their bag up to their rooms and put it all away.
During the summer it was a place for them to keep their summer reading books and logs, chore lists, etc. This gives them a central location to put all the legos, lists, pens, books, notepads, yarn and all those other little things that have a way of spilling out all over the house. And it's easy for them to tote all that junk treasure back to where it belongs.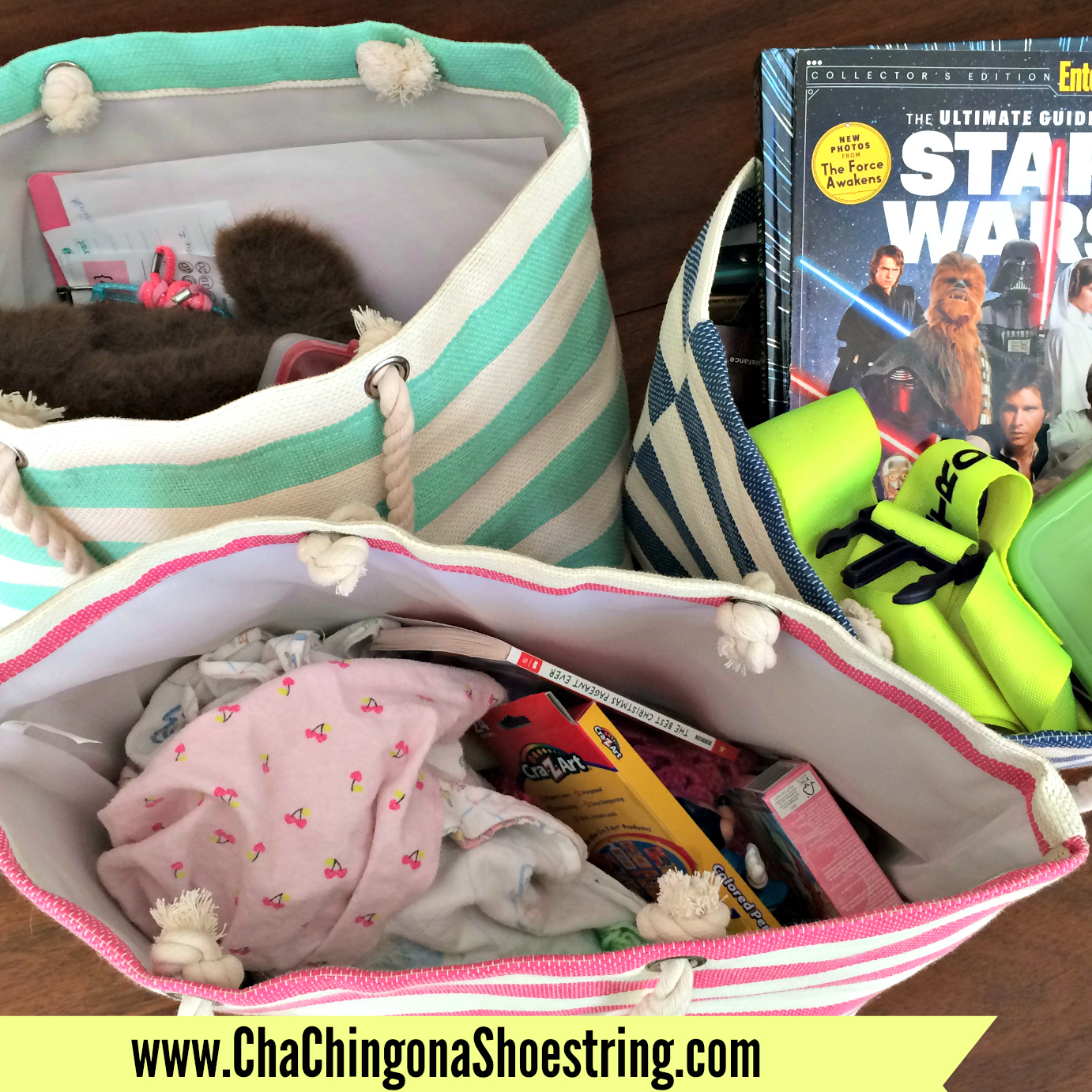 Hope these simple tips help your family push forward a little more peacefully this "Back to School" Season.