In case you missed the big news, TODAY is Book Launch Day. It's been an exciting one so far!
As of right now, we are currently #2 in the Best Sellers in Christmas category on Amazon. Whaaaa???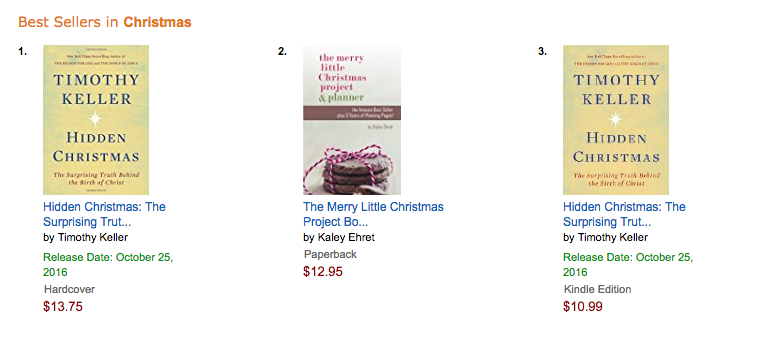 I shared a Facebook Live video this afternoon sharing some of my excitement and a few other important details. Please forgive my technical difficulties – it was my very first Facebook Live experience, in case you can't tell. 🙂
Then be sure to head over here to find out two BIG reasons to buy your very own book and planner today! 
Happy Christmas planning, friends!