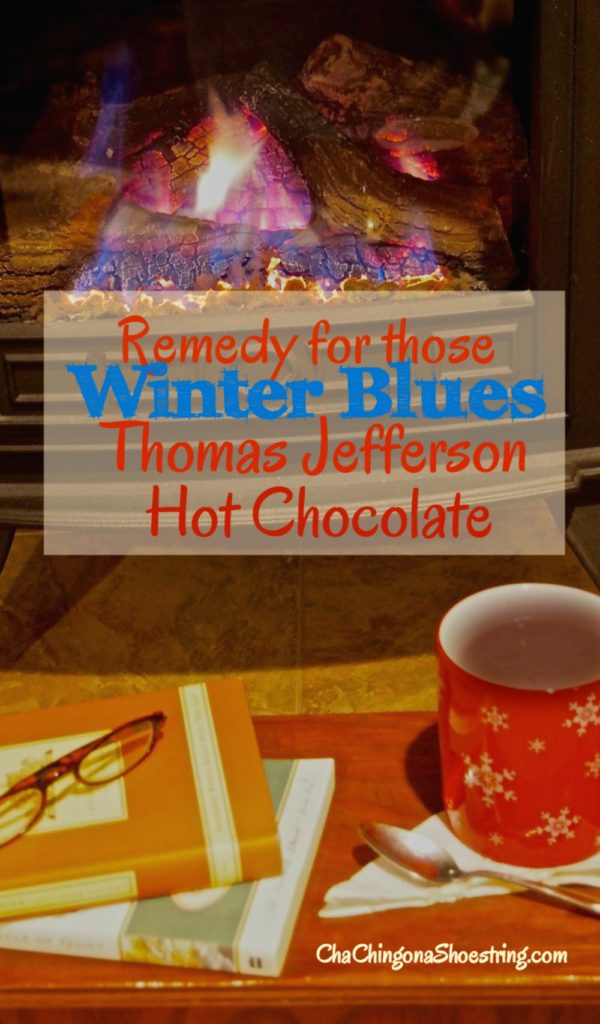 Recently my sister Lois introduced me to what she claimed was the most delicious hot chocolate ever: Thomas Jefferson Hot Chocolate. "Say what?!" I exclaimed. "What in the world is Thomas Jefferson Hot Chocolate?!" She confessed that she had no idea where it got its name, but that it was extremely yummy and that I must try it.
A quick google search led to a recipe, along with this fascinating reason why it is called Thomas Jefferson's Hot Chocolate: "Thomas Jefferson once wrote to his pal John Adams and predicted that hot chocolate would surpass coffee and tea to become the favored beverage of Americans."
Well, Thomas Jefferson, your prediction wasn't completely accurate; maybe hot chocolate hasn't become  the favored American beverage, but most certainly it is near the top of the list.

Thomas Jefferson's Hot Chocolate Recipe
Ingredients:
2 1/2 oz. Unsweetened Baking Chocolate
1/2 cup cold water
A pinch of salt
3/4 cup sugar
1 cup heavy cream
1 tsp vanilla extract
Directions:
1. In a heavy saucepan, combine the chocolate and water and cook over medium heat; cook until the mixture is smooth and thick, whisking out any lumps.
2. Add the salt and sugar and continue cooking and whisking for 4 to 5 minutes
3. Remove from heat and allow to cool.
4. In a chilled bowl, whip the cream and vanilla together, then stir it into the cooled chocolate mixture.
5. Transfer to a quart container (a canning jar works well) and store in the refrigerator. [Check the expiration date on the heavy cream to know how long the chocolate base will last in the refrigerator.]
And now the moment we've all been waiting for:
This final step is all about personal preference. I suggest adding two heaping tablespoons of the chocolate base to one cup of hot milk. Take a sip. If it's not enough, experiment until you achieve your personal chocolatey perfection. [My son-in-law prefers four–yup, four–heaping tablespoons.] Whisk until smooth, then savor every frothy sip.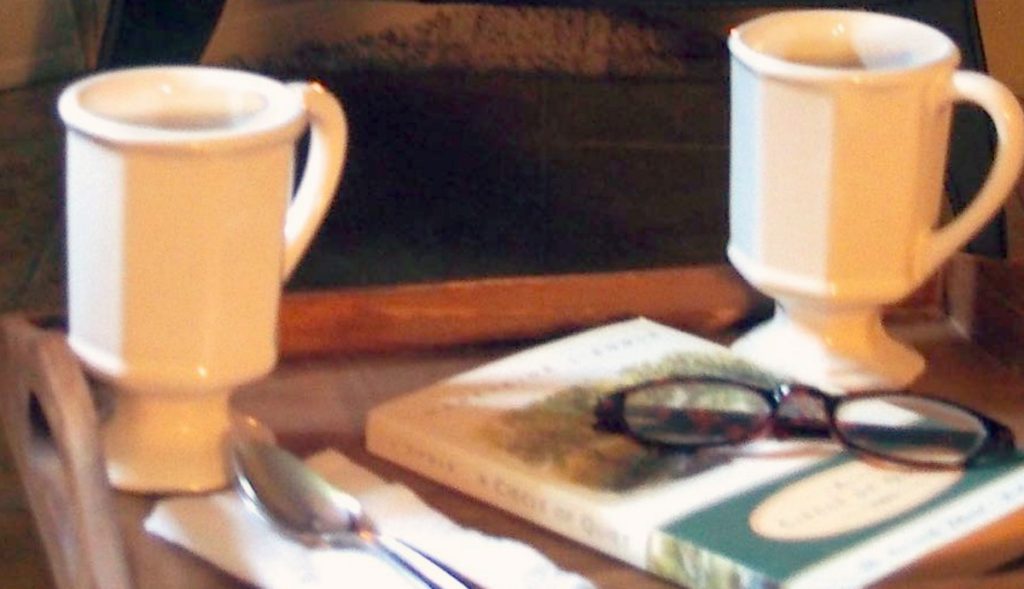 And there you have it; such a lovely remedy for a cold winter day.
***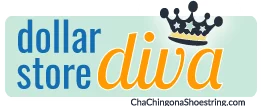 For those of you who haven't met her, the Dollar Store Diva happens to be my Mom who has a special power.  She can transform Dollar Store and other inexpensive finds into super fun gifts, crafts and recipes that would brighten anyone's day! Check out more from her here.