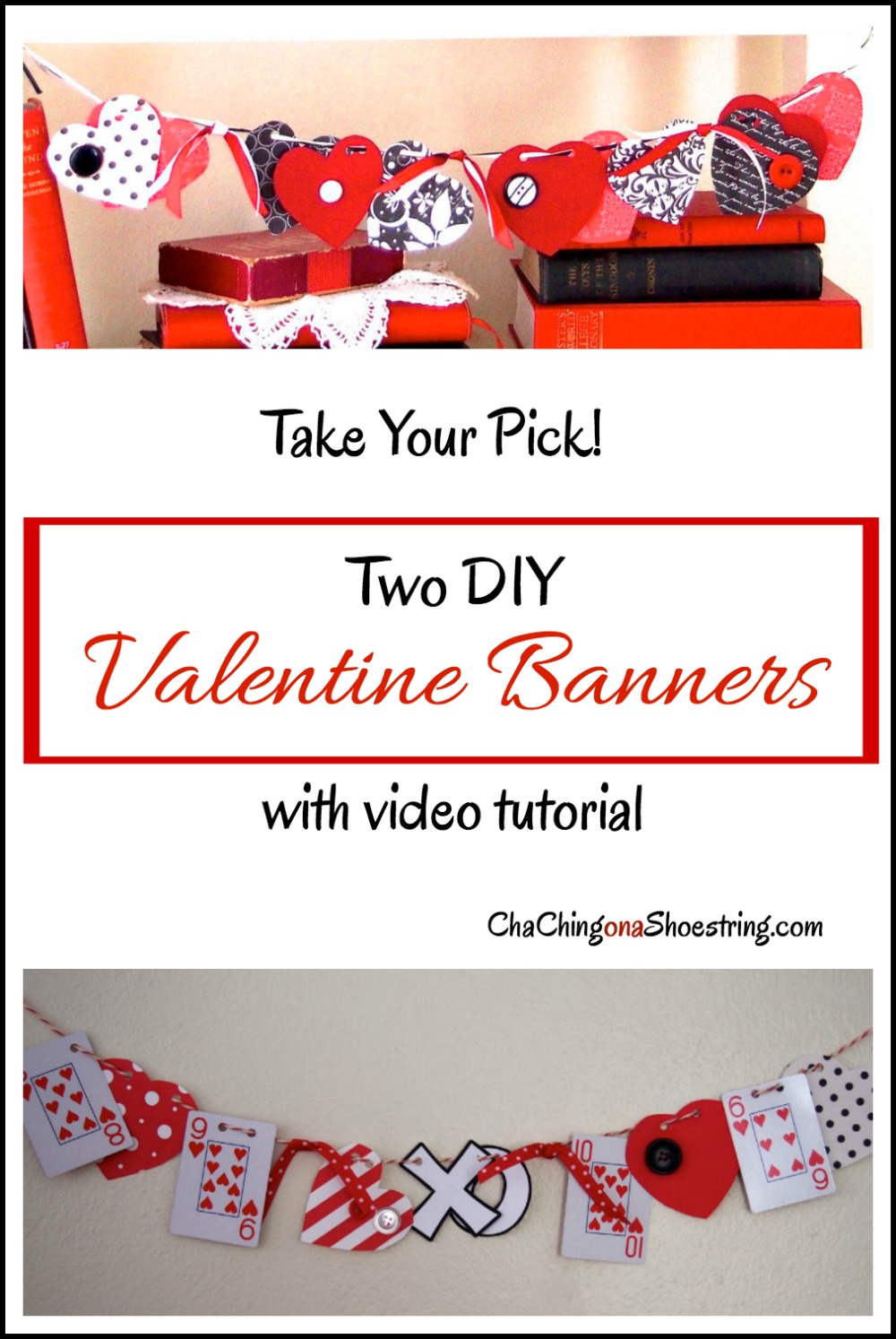 Every year when I turn my calendar to February, it seems that I have just put away my Christmas decorations. And I have to build up enthusiasm to start decorating–yet again–for Valentine's Day.
But then I start having visions of hearts and candy and red and pink, and I just can't help myself.
This year I thought that a banner would look lovely on my bookshelf. I decided to go with a red and black theme, and a quick search through my paper stash unveiled all sorts of appropriate scraps of paper.
But it didn't stop there–I had so much fun with the first,  I couldn't resist trying another. I decided to make the second one a bit more whimsical, and I think it turned out as cute as could be.
Check out this video, and I think you might catch the Valentine-Banner Bug too:
February in upstate New York is cold and dark; yup, cold and dark. Don't you think that my banners add a nice touch of warmth to my home?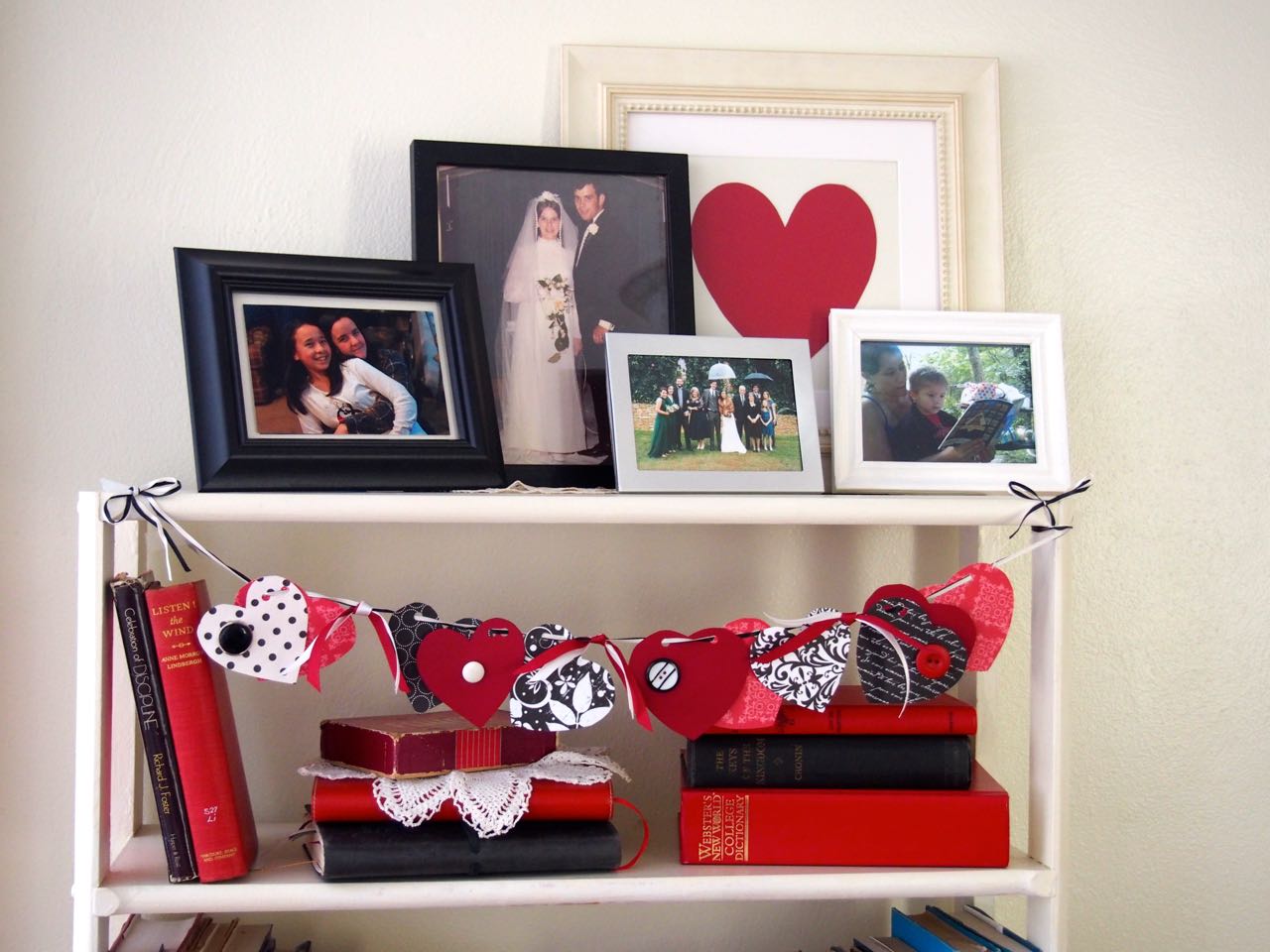 ***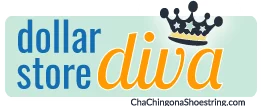 For those of you who haven't met her, the Dollar Store Diva happens to be my Mom who has a special power.  She can transform Dollar Store and other inexpensive finds into super fun gifts and crafts that would brighten anyone's day! Check out more from her here.