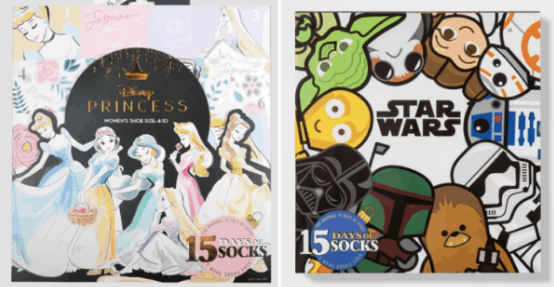 What a fun idea!
You can get 15 Days of Socks Sets for only $15 each right now at Target (in-store and online). Each set has 15 unique pairs ($1 each).
Choose from Star Wars, Disney Princess, Disney, and more! (Some styles aren't available online).
Get FREE shipping on orders over $35 or FREE in-store pickup when ordering online.