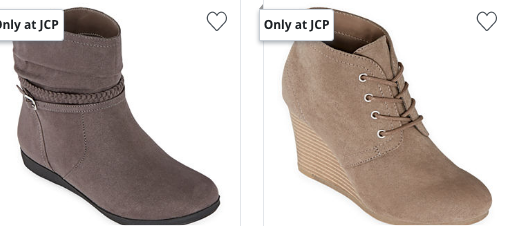 JCPenney.com has select Women's Boots on sale Buy One Get Two Free.
That means if you purchase three of the pairs that are priced at $60, you'll get them for $19.99 right now!
Get FREE in-store pickup on orders of $25 or more or FREE shipping on orders over $99.