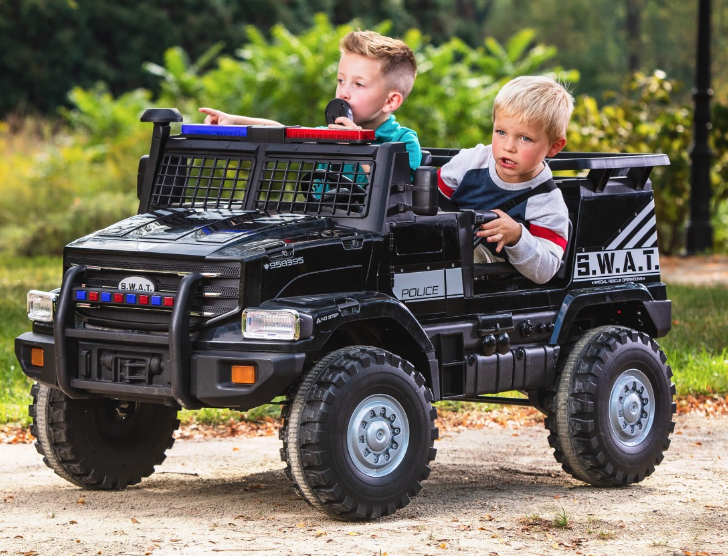 Right now Walmart has this Huffy Swat Car Ride On for $198, regularly $298! (Or get the Power Wheels Ride On Jeep Wrangler for $199, reg. $299).
2-Seater Ride-On Bring a partner along for patrol
Lights and Sounds: Activate emergency sirens and headlights by flipping the switch on the dashboard.
Sound Activated: Press the power button to play fun start-up engine sounds.
Radio-Remote Speaker: Your child can use the remote speaker to project his voice.
"Honk the Horn": Press the buttons on the steering wheel to activate the horn sound.
Battery: 12-volt battery, convenient-to-use charger.
Ride-On Speed: Switch between 2.5 m.p.h. and 5.0 m.p.h.
Forward and Reverse: Move the shifter to change direction.
Two 4-point harnesses: Safety first, buckle up before riding.
Tires: Durable resin traction-tread tires.