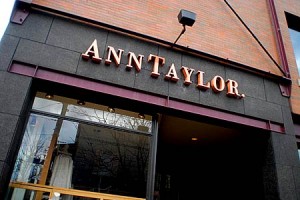 Going shopping this weekend?  I've got a few coupons you won't want to leave behind!
Go here to print a coupon for $20 off a $20 purchase at Ann Taylor stores through tomorrow (Saturday, August 22, 2009).   The coupon is good for full-priced merchandise only, but I'm sure you could still snag a sweet deal!  Thanks, Mommy Snacks!
Click here to print this coupon and take it to any Bath & Body Works this weekend to get a free lip item (up to a $7.50 value) with any purchase. The coupon expires August 23, 2009.  Don't forget about this coupon for a free travel-sized item with any purchase.  It expires September 9. Thanks, Coupon Cravings!

There's also a fun sale going on at Old Navy tomorrow (8/22) ). 

Adult Basic Tees will be on sale for $3

(limit 5)

and Kids and Toddler Socks will be on sale for $1

(limit 5 for kids, no limit for toddlers).