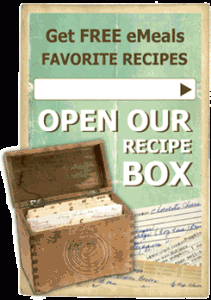 Right now, eMeals (my long-time menu planning service and one of my favorite things in the world!) is offering on-going FREE recipes right to your inbox.  Simply head over here and sign up in the recipe box on the left-hand side of their site.
Plus when you sign up for eMeals free recipes to your inbox, you will also receive a discount code for 10% off.
Want to learn more about eMeals?  Head over here to find out why it's changed how I meal plan forever.