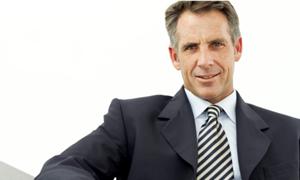 You sit across the table from him, staring into his eyes.  Can he tell that your heart is beating wildly?  Does he know the thoughts racing through your mind: Is this what I've been looking for?  Have I found my future?  Does he feel the same way?

After going your separate ways, you find reasons to check your voice-mail multiple times a day and your e-mail constantly.  When he finally does write, you read and re-read the e-mail, attempting to interpret what has been written. He had a nice time talking with me.  What does that mean???!  Am I the answer to his prayers?  Or is he just not that into me?

First date?  No, I'm actually describing the job interview process. I can't tell you how many times I've told Wes that this whole job search things feels like we are going through the dating scene all over again.   It's got it all– from the butterflies of the first meeting to the heartbreak of the break-up.
That's why I was glad to find this article about Job Search Romance from Wise Bread, assuring me that we are not alone in feeling that way.  Sigh.  And I thought we had given up the dating scene seven years ago–I guess this is a nice little reminder that I really don't miss it!
If you've been recently laid off, I recommend checking out Wise Bread's section on Unemployment Tips and Rescources for the Recently Laid Off. It's full of helpful advice for navigating the twists and turns of the job search.
Do you know of any resources for the recently unemployed?  Leave a comment and let us know!