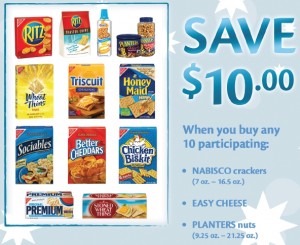 I've been meaning to tell you all about this for a while and it just hasn't happened (until Andrea reminded me about it!)
Kraft has a new rebate.  Purchase 10 participating items and get a $10 rebate.  Click here to see what items are included and start saving those receipts!
Don't forget that there is a sweet deal on Nabisco products this month at Walgreens!