Welcome to the weekly Cha-Ching Challenge!
Did you find a HOT deal this week that you just want to share?  You've come to the right place!  Every week I post the Cha-Ching Challenge, sharing my savings for the week.    Add a link to your post detailing your savings for the week OR your favorite deal of the week. I'll choose one participating blog to highlight next week right here on Cha-Ching on a Shoestring.
Add your links to Mr. Linky at any time.  In order to be considered for the Cha-Ching Challenge Highlight, just be sure to add your link no later than Tuesday at midnight EST.
Check out my savings for the week below:
Savings from coupons and store sales: $243.79
CVS: Spent $23.23. Saved $145.53!
Rite Aid: Spent $0.  Saved $9.28.
Target: Spent $0 (after gift card).  Saved $46.50.
Giant: Spent $57.20.  Saved $22.48.
Savings from 'Free Money': $7.00
Made around $3.00 since I last posted about YouData–are you all checking your accounts?
Made $4 in my Upromise account.
TOTAL SAVINGS:$250.79
TOTAL SAVINGS THIS YEAR: $4883.59
Click below to check out my favorite find of the week: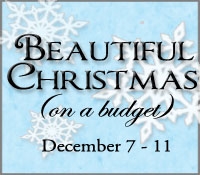 ——————————————–
HOW DID YOU DO? Did you find any great deals? Leave a linky and let us know!  Be sure to link directly to your weekly savings or great deal post.
Feel free to copy and paste the button above into your post and link back here so that others can join in the fun!