Would you like to have these great deals delivered right to your inbox? Subscribe to our email digest. Or if you use a feed reader, subscribe to our RSS feed. Thanks for stopping by!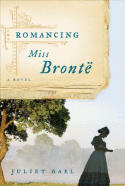 I am not 100% sure that this freebie is still available, but I'd say it's worth a try!
Random House is offering a free advanced copy of Romancing Miss Bronte, while supplies last.
Thanks, Mo Jo Savings!