Would you like to have these great deals delivered right to your inbox? Subscribe to our email digest. Or if you use a feed reader, subscribe to our RSS feed. Thanks for stopping by!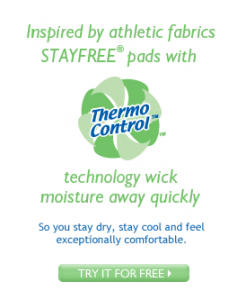 Stayfree is offering a FREE sample of their new Stayfree Pads with Thermo Control.  (Whatever that means…but hey it's FREEEE!)
You'll find it on the left sidebar.
Thanks, Bargain Blessings!