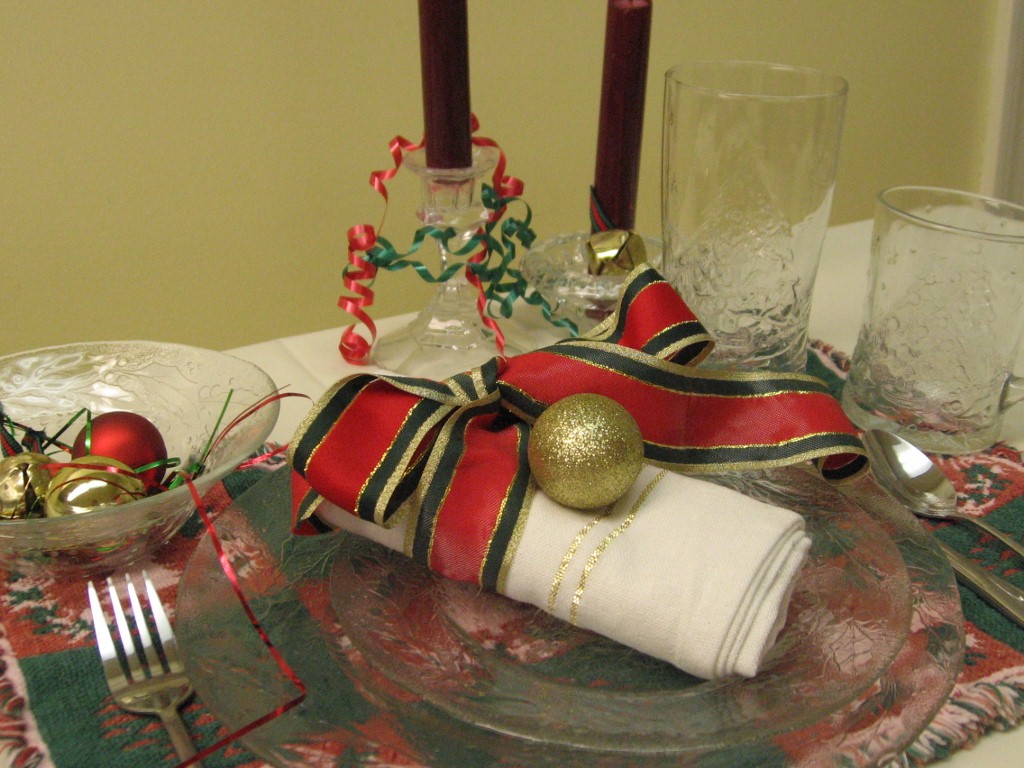 My Mom is not only the creative woman who was the brains behind the Cha-Ching! Couponing System, she also carries a special power.  If she were a Super Hero, she would hands down earn the title of Dollar Store Diva.  Which is why I am SO excited to share with you that over the next few weeks, I have asked my Mom to share lots of creative ways to make your Christmas fabulous using Dollar Store finds. I think you are going to be surprised and delighted!  Here is her first installment:
Another Day, Another Dollar
Recently when we had a few friends over for dinner, I heard some shocking news: a Dollar Store that I frequent is CLOSING!
Nice way to ruin an otherwise lovely evening.
I am not a shopper; I'm really not. When I finally get to the mall, the cashier practically has to pull the money from my frugal fists. But I have a love affair with Dollar Stores.
::Why the Dollar Store?

I have one husband, six children, their spouses, and—at last count–12 grandchildren. Do you realize how many birthdays, anniversaries, graduations, and Christmases that adds up to? For a non-shopper, this can be more than a bit overwhelming, so I have reluctantly started giving cash instead of gifts. Though I know my family appreciates the money, it's hard for me not to give them something they can rip the paper off.  Here's where the Dollar Store comes in.
::Hidden Treasures
When I was a little girl, I devoured Nancy Drew mysteries. In fact, I wanted to be Nancy Drew. My trip to the Dollar Store is when I get to put on my Nancy Drew hat. I hop out of my blue roadster (OK—my 12-year-old Honda Civic), pull out my magnifying glass (OK—adjust my bifocals), and push the cart down aisle after aisle. I bend low; I stretch high, scouring the shelves for hidden treasures.
When shopping, the recommendation is typically (for obvious reasons): no impulse buying. But that is the opposite for me. For me, the Dollar Store is about "impulse buying". Other than a few standards, a visit to the Dollar Store is an adventure in looking for something I don't know I want.
::Get ready for an adventure!

Christmas, above all, is a time when I need to take advantage of the opportunities a Dollar Store offers. Over the next few weeks, I will be sharing with you some creative ideas for gift wrapping, stocking stuffers, hostess gifts, and gifts for teachers, most from the Dollar Store. And I'll tell you how I solve my no-paper-to-rip-off issue.
So, get ready—grab your magnifying glass, hop in your roadster, and start your treasure hunt. You're going to be pleasantly surprised.
Note from Kaley: To get you in the Dollar Store spirit, why not take a wild guess as to how many of the items in the picture above are from the Dollar Store.  Just for fun, leave a comment below with your best guess!