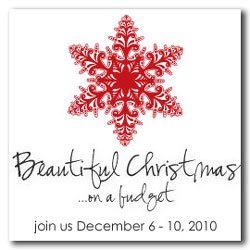 It's Day 4 of our Beautiful Christmas Series!  I hope you've been enjoying it as much as I have.
Today Traci is giving us LOTS of ideas for Beautiful Gifts on a budget over at Beneath My Heart.  I LOVE her ideas since I think even a non-crafty girl like myself could handle them!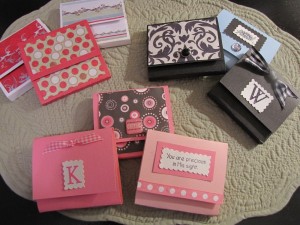 Seriously.  How cute are these Dressed Up Post-It Notes?
If you haven't checked out the rest of the series yet, why not sit back and take a few minutes to do so now?
Monday: Sharon inspired us with her beautiful decorating ideas using items that were completely FREE! 
Tuesday: Katie shared pictures and ideas for a fabulous Holiday Coffee Buffet.  (I'm in love!)
Wednesday: I shared my thoughts and ideas on celebrating the season with fun and meaningful traditions.
Friday: Be sure to head back on over here tomorrow where I'll have a place for bloggers to link up their Christmas ideas.  This will be the place to be for everything Christmas!
We hope our ideas ENCOURAGE and INSPIRE you!