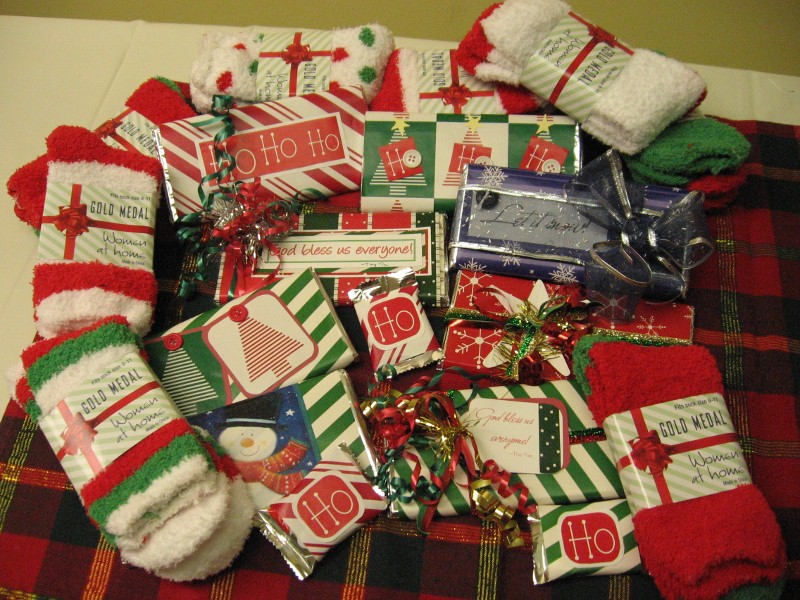 Here' s another post from the Dollar Store Diva with a few ideas to make those last minute gifts even more special.
***

Since I now give money instead of gifts, I still like to have a small gift under the Christmas tree for each person to open. And, since I have a large family, that's a lot of gifts!
Each year I give the women a gift to open at the same time, the children a gift to open, and a gift for the men to open. Often, for the women, it's slippers . This year I hit the jackpot with happy Christmas slipper socks 10% off at the Dollar Store. (I even field-tested a pair, and they're great!) Since I got such a good deal, I also had fun decorating candy bars, and–along with red tissue paper–wrapped them in decorative Dollar Store gift boxes (8/$.90). I will give these eight gifts with pleasure–and all for only $17!
Shhhh…don't tell Kaley about this; I want her to be surprised on Christmas morning.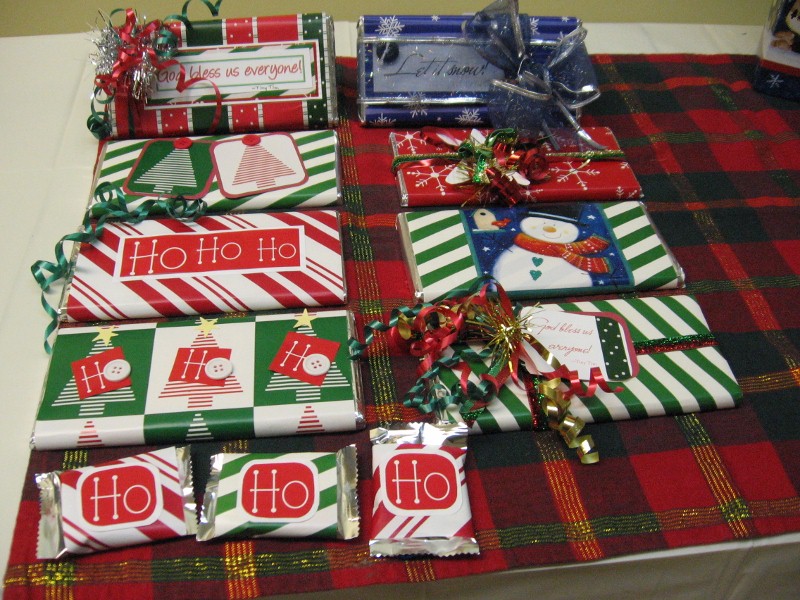 And here's a closer look at the assortment of Hershey bars wrapped in Dollar Store wrapping paper and decorated with ribbon from–Yes!–the Dollar Store.