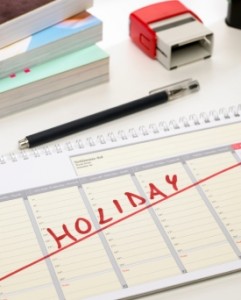 I'm not sure if you've noticed or not, but things have been a little quieter around here the past few days.  That's because we have been busy visiting family and now family has come to visit us!
So I'm going to be taking the next few days off as I try my best to be the hostess with the mostest!  I love spending time with family and want to make sure I make the most of my time since we don't get to see them as often as we used to.  (Not to mention, my younger sister just got engaged, so we have some wedding plans to discuss!)
In the meantime, if I find any really great deals, I'll be sure to post them on the Facebook page.  So be sure to click 'Like' on the Cha-Ching on a Shoestring Facebook page so you'll stay up to date with any great deals.
Oh…and feel free to take a few days off from deal finding too.  I think we all deserve it!