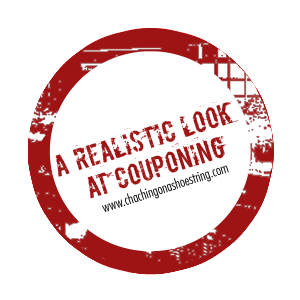 Ever since TLC's Extreme Couponing Special aired, I've been working behind the scenes to respond with my own series.  However instead of TLC, I'm going to be sharing a little RLC with you all: A Realistic Look at Couponing.
We'll be covering such topics as:
A Realistic Look at:
how many hours each week you should spend on couponing.
the percentage you can hope to  save on a typical shopping trip.
how many coupons you need. (And is it really necessary to dig through dumpsters to find them?!)
when it's time to put down the coupons and give yourself a break!
…and lots more!  I am excited about this series because I want you all to know that you are Super Stars even if you don't save 99.9% on your grocery shopping trip!  (Who does?!)
So come on back next Monday for my next installment!