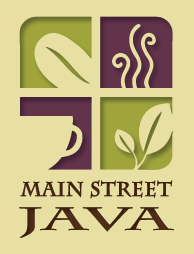 I wanted to let my local readers know that due to a fantastic response, the Coupons and Coffee event is now full!  I apologize if you were still hoping to reserve a spot.  Be sure to send me an email and let me know you are interested in case we have any cancellations.
I'm looking forward to meeting all of you that have registered!  I just know it's going to be a blast!

On Tuesday, April 5, I am inviting my local readers to attend my very first "Coupons and Coffee" event.  Check out the details below and make sure to send me an email to register a spot if you are interested in attending!
Here are the details:
When: Tuesday, April 5, 2011 from 6:30-8:30 pm
Where: Main St. Java Coffee Shop, Souderton
Who: Anyone interested in learning more about couponing!
What: We will be talking about the ins and out of using coupons, drugstore shopping, and answering questions that YOU have about couponing.  We'll also be learning how we can use our couponing skills to give back to our community.
Cost: $3 per person (Be sure to bring some extra cash to buy a yummy beverage too!)
I've also asked local coupon expert, Kim Ekker, to join me and share a few of her tips to help make couponing a success for you!
*Important Note*: Space is limited, so in order to secure a spot please send me an email with your name and the names of anyone else who will be attending with you.  Please use the words 'Coupon Class' as the subject line.  I will be sure to respond to your email to confirm that your spot is reserved!

I'm so excited about getting the chance to meet some of you!  This is going to be FUN!