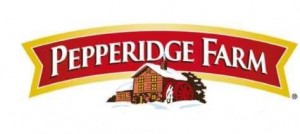 Update: This offer has ended.
Take a 5 minute survey to apply to be a Pepperidge Farm Fresh Ideas panelist.  If you qualify, you can expect to receive approximately 2 online surveys per month about food and what you are looking for in the food you choose for your family.
You also may be invited to participate in other research such as online focus groups or even  in-home product tests!  You will have the chance to participate in a rewards program, where you can win gift cards for up to $200.
Hurry–this will likely fill up quickly!