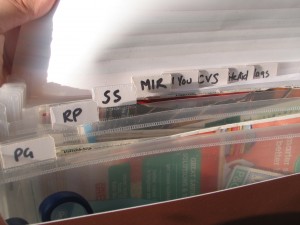 I have had a lot of questions lately about the best way to organize coupons.  So I thought who better to ask than YOU?!  I think we could all benefit by sharing our ideas for making coupon organization more efficient, and well…organized!
I share my coupon organizing system here.  It has now graduated to a filing cabinet, but I still follow the same guidelines.  Once I clip my coupons, I use separate coupon organizers for each store where I shop.
Here are a couple of other coupon organizing systems that I thought might be helpful:
How about you?  What method of organization works best for you?