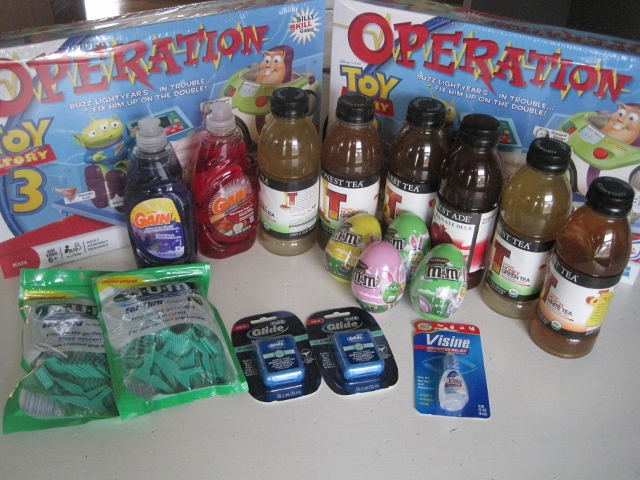 I made a trip to CVS today and a very quick trip to Walmart to score the $2 Toy Story Operation games.  (Someday they should have a new show called Extreme Speed Couponing.  I would have totally won today. I was in and out of Walmart in less than 5 minutes.  That's got to be a record or something. :))
I also had some rain checks at CVS, took advantage of a few other deals, and did this Honest Tea ECB deal:
Buy 6 Honest Teas at $1.33 ea.
Use (6) $1 coupons from RecycleBank (Requires 90 points total to request 3 coupons which each should provide 2 prints each.)
Pay $2 and get $2 in ECB back!!
So I paid $4 for the games and $0.42 after coupons and ECBs for all of the other products and earned $9 in ECBs for my next purchase.  I totally forgot to get my FREE candy or beverage and Essence of Beauty item while I was there, so it looks like I'll need to go back!
Never mind!  The rebate states that you don't need separate transaction, just separate request forms.  (Thanks, Tabetha and Amber!) Quick reminder: If you purchase multiple Toy Story games, make sure to split them up into separate transactions if you plan on taking advantage of  the FREE Tombstone pizza offer.  The limit is 5, but they need to be sent in separately.  (Guess who forgot to do that?!)