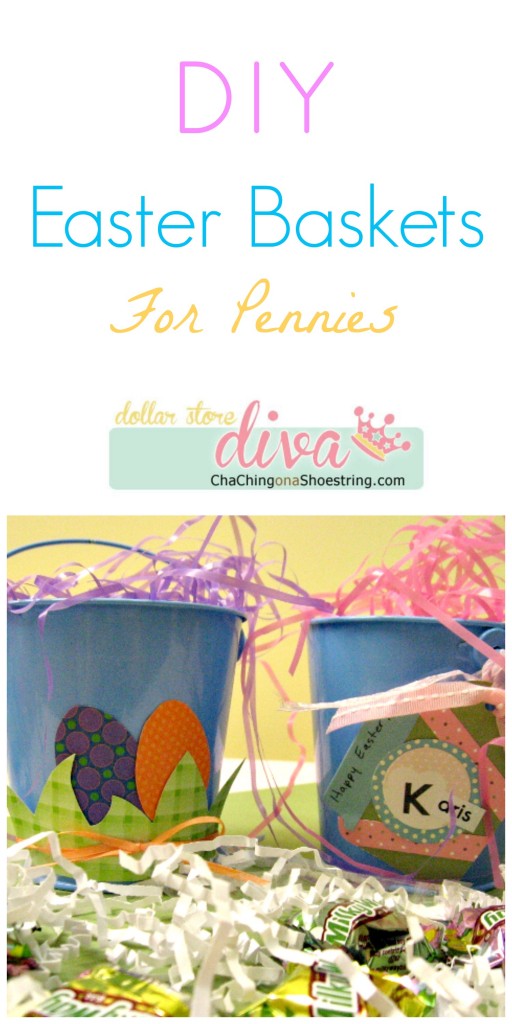 The Dollar Store Diva has returned!  This time with an Easter edition!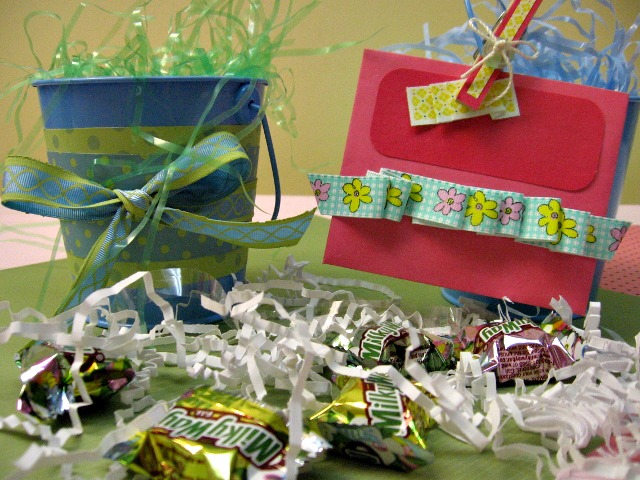 When my children were little, we actually had "Spring Baskets" instead of "Easter Baskets." They didn't get them on Easter morning, instead my children knew that some time during the following week their dad and I would make the happy announcement: "It's time to hunt for Spring Baskets!" This time was totally random–it was basically whenever I found the energy to get the baskets ready 🙂
(A side benefit to this tradition was that the price of Easter candy was radically reduced after the holiday. Kaley, aren't you proud of me?)
I have no little ones living in my home anymore, but our family does celebrate Easter together and we still enjoy hunting for baskets. This year I have been experimenting with a variety of ideas for baskets; perhaps some of these pictures will spark some ideas of your own. Spring and Easter–what glorious reasons to celebrate!
You can actually create delightful Easter baskets for pennies–honest! By using lunch bags, scraps of decorative paper and ribbon, and taking advantage of the Easter candy deals highlighted in Cha-ching on a Shoestring, you can bring a smile on the faces of the sweet little people–or not so little people–in your life.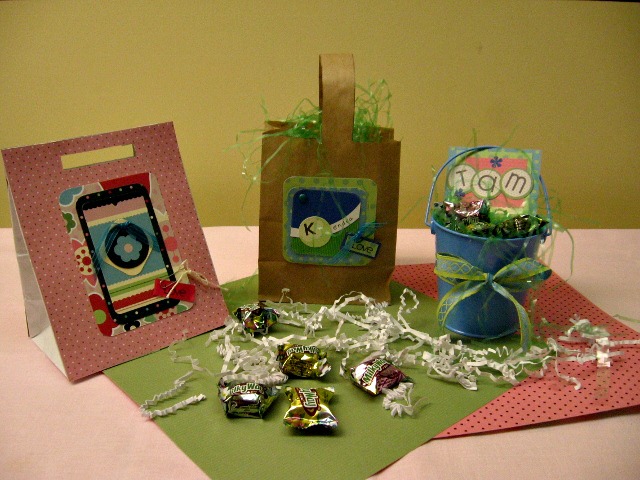 For the pink "basket" I cut a couple of inches off the top of a white lunch bag, then glued pink cardstock to the front and the back. I used scraps of paper to decorate the front, then cut out a handy little handle. This can be used for a unique Easter basket, or as a gift bag for any occasion. In fact, I used mine to hold a hostess gift for a friend. Inside the bag, of course, were Dollar Store treasures. She was so pleased.
A brown lunch bag with decorative paper touches will hold Easter goodies for one of my granddaughters. Learn how to cut the bag here.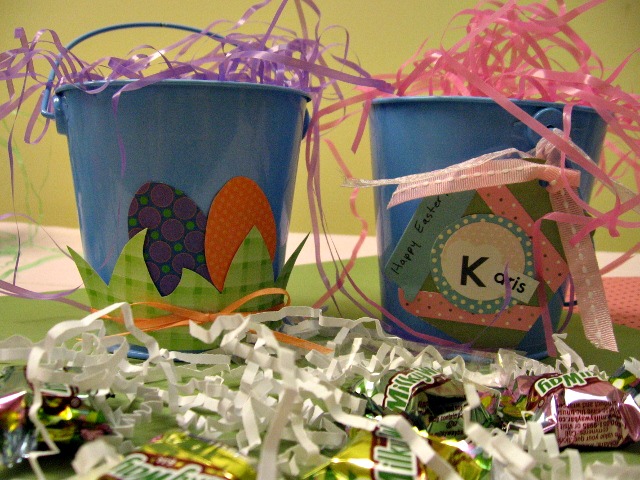 I found the $1.99 blue buckets at Michael's for $.50, so guess who grabbed a bunch! Simply wrapping it with a ribbon and adding a colorful name tag makes a delightful container for Easter goodies that I got for almost nothing at CVS. For one I wrapped it in two layers of printed paper before I added the bow.
Because of the shape of the bucket, I couldn't get the paper to wrap properly. Guess how I solved the problem? I laid flat the cardboard wrapper for hot Dunkin Donuts (also Starbucks) coffee and used that for a pattern! I just had to extend it a little bit.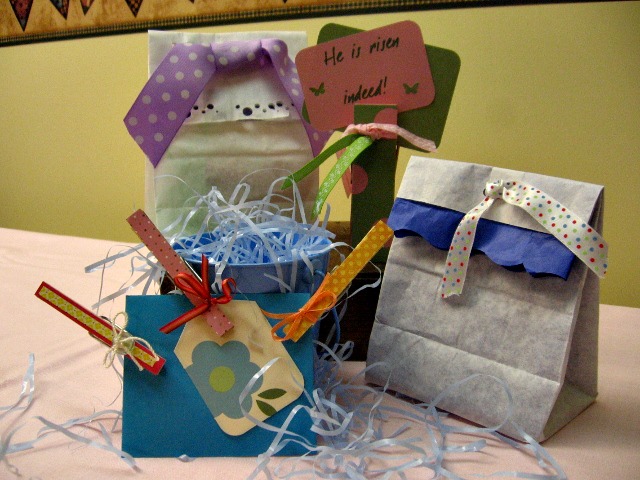 I had a large clothespin from the Dollar Store that I covered with a scrap of whimsical polka dotted paper and used it to announce: He is Risen Indeed! (Or you could use it as a way to present a gift card.) I then had fun decorating regular clothespins and used them to adhere name cards and DD gift cards to bags and buckets.
So little time and so many ways to craft Easter baskets for pennies!
****
Check out more from the Dollar Store Diva.
For those of you who haven't met her, the Dollar Store Diva happens to be my Mom who has a special power.  She can transform Dollar Store and other inexpensive finds into treasures that make super fun gifts and more!