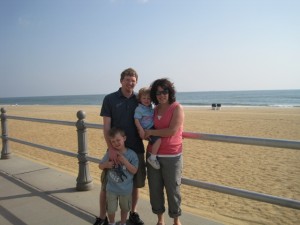 You may have noticed that things have been a little quieter around here for the past few days.
That's because my family and I, along with my brother's family, made a whirlwind trip down to VA Beach for a couple of days.  It was a quick trip, but you can't go wrong when the ocean is involved.
Oh…and yes…I used a Groupon. 🙂
So hopefully things will resume to a bit more of normal pace here in the next few days.  Thanks for understanding!