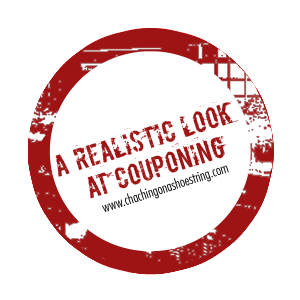 Welcome back to my Realistic Look at Couponing Video Series!  If you didn't get a chance to watch my first three videos, I recommend watching them first to find out the purpose of this series.
Today I reveal my big secret for how I maintain my couponing habit. You'll have to watch to find out:

A few disclaimers:
I recorded this video several months ago, thus the winter coats.  (Thankfully!  I'd be going crazy if we were still wearing winter coats.)
Also, I mumble a lot in the video.  I apologize for that.  I guess I felt a little funny recording in the store.
Also, I recorded this using my iPod, which is why it looks so little.
Also, the video ends rather abruptly.  That's because my camera decided to go ka-put on me.
I'm an amateur, people.  Please love me anyway.