Welcome to Cha-Ching on a Shoestring!   To stay in the loop on the best deals, freebies, coupons and more, subscribe to our FREE newsletter or subscribe to our RSS feed. You can even Like Cha-Ching on a Shoestring on Facebook to get up to the minute deals!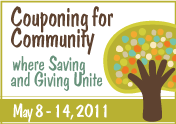 We are now halfway through our Couponing for Community week and I wanted to share a simple, but meaningful way that I found to give this week.
For those of you who have been around for a while, you may remember my friend 'Rose' that I shared a Thanksgiving meal with several months ago.   'Rose' now has a special place in my heart since I met her and learned a bit of her story.
So I decided to make up a little bag of goodies and take them to Rose as a Mother's Day gift: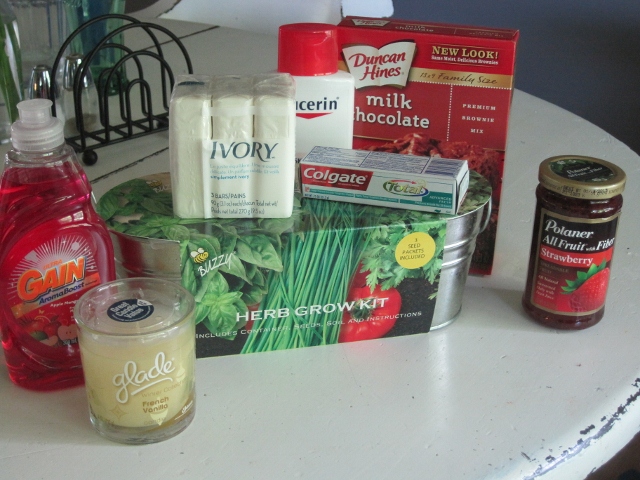 It was a simple little bag, but it sure was fun to see it bring a smile to her face.
If you are still looking for ways to give as a part of Couponing for Community this week, remember that it's not about giving BIG.  Sometimes it's the simple things that count.
Don't forget that Saturday is also National Stamp Out Hunger day, so giving is as easy as leaving a bag of non-perishable items by your mailbox.  And if you are local, be sure to come out to Dunkin Donuts on Saturday, May 14 from 1-3 pm.   Shannon and I want to meet you (and score you some FREE coffee)!
Be sure to share your story on our Couponing for Community Facebook page.  We want to celebrate Saving and Giving together!