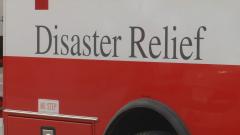 I am sure many of you are looking for ways to help those who have been impacted by the recent tornadoes.
I have an opportunity for my local readers to help those in the Alabama who have lost homes, schools, and even family members.
Today and tomorrow (5/24-5/25), KidsKan, a community service group of youths from Souderton, PA will be collecting items to take down to Alabama as part of the Adopt a School program.
Here are the details:
Collection site: Indian Valley Middle School, Souderton, PA (on the right side of the school near the girls playing lacrosse)
Dates/Times: 5/24-5/25, 6-7 pm
To find out more about how you can help and to check out a long list of items to donate, you can join the Kids Kan group on Facebook here.
If you are unable to make it to the donation drive, but still would like to donate, you can contact Carol at 6smurfs @ verizon.net. (Remove spaces.)