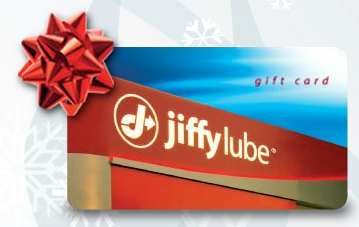 Most of us here are trying to live within a budget, stretch our hard-earned dollars, make wise financial choices, seek out deals, and live an overall thrifty lifestyle.  There are a million and one ways to do this.
As couponers, we know the value of investing a little bit now to save a lot later.  We buy newspapers to have coupon savings for later.  We buy Christmas gifts all throughout the year when the price is right so that we don't pay full price when December rolls around.  The list goes on.
Taking care of your vehicle is very much the same way.  One great way to save money is by taking care of our current vehicles so that we don't have to replace them with new ones quite as often.  It may require a little bit of financial sacrifice a few times a year, but it's worth it in the long run.  Keeping up with vehicle maintenance can save you thousands of dollars in repairs later on.
Jiffy Lube encourages this frugal mindset about our vehicle.  They celebrate "Keeping Your Ride Alive" with regular maintenance.  They even have a Facebook page dedicated to it!  Some of their Winter driving tips are: Check your vitals, keep your gas tank at least half-full, check your oil grade, and avoid panic.  They encourage people to share their high mileage vehicle stories on their Facebook page.
And to help you save even more on your car maintenance, Jiffy Lube is offering two lucky Cha-Ching On A Shoestring readers a $35 gift card!
Here's how to enter:
You have up to five possible methods of entry:
Subscribe to this site by e-mail and leave a comment letting me know you subscribed.  If you are already a subscriber, simply let me know in a comment.
"Like" Cha-Ching on a Shoestring on facebook and leave a comment on this post letting me know.  If you are already a fan, simply let me know in a comment. (I love comments on the facebook page as well, but those will not count toward the giveaway!)
Post about the giveaway on Facebook or Twitter.  After you have posted, leave a comment here and let me know.
Note: Be sure to scroll down to the bottom of this post to leave your comments.  (If you are reading this is an e-mail click here to do so.) By leaving a separate comment for each entry you will have a greater chance of winning!  E-mail responses will not be considered as an entry in the giveaway.
This giveaway ends at 10:00 a.m. EST on Monday, January 2nd, 2012. I will randomly select the winning comments. Winners will be notified by email and listed on this site.
Disclaimer: This giveaway is sponsored by Jiffy Lube.  They provided me with a $35 gift card for myself, as well as two extra $35 gift cards to give to the winners of this giveaway.  But as always, the rest is all me!