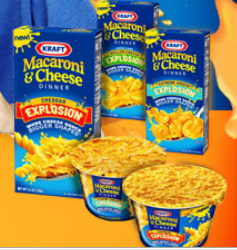 This offer is still available at noon EST through March 4.  It goes quickly, but hopefully some of you can get through!

Head on over to the Kraft Macaroni & Cheese Facebook page and click on the Macsurance tab to score a coupon for a FREE box of Kraft Macaroni and Cheese.
The fine print says 'Limit 3 per household', so you should be able to get more than one free box.  I'm not sure yet if you need to sign up on separate Facebook account, however.
While supplies last.