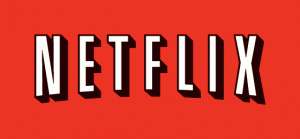 I'm excited.
I just signed up for a FREE 30 day trial of Netflix.  One of my sanity savers is letting the boys choose a movie to watch every now and then.  We've watched most of the free Amazon Prime rentals and I was trying to figure out what to do next.
With Netflix, not only can we watch unlimited TV episodes and movies over the internet for FREE for 30 days, but it's only $7.99 per month for unlimited streaming if we decide to continue after the first 30 days. That's a good value if you like to watch a couple movies each week.
Since Netflix runs on select Blu-ray players, HD LCD TVs, Nintendo Wii, Xbox 360, PS3, iPhones, Laptops, select Smartphones, Tablets, iPads, and Roku Machines, almost everyone has a way to watch.
It just took me about 2 minutes to sign up and I was even able to use my PayPal account.  It's easy to cancel as well.  Just click on 'Your Account' then 'Cancel Membership'.
I definitely think this will come in handy over the summer months!