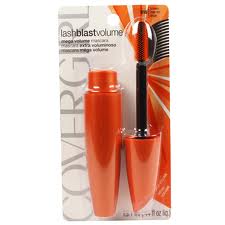 CVS has all CoverGirl Cosmetics on sale buy one get one 50% off this week. In addition, many people have reported that they are receiving CVS coupons at the coupon-printing machine for $4 off a $12 cosmetic purchase.
Here is an AWESOME deal idea for you:
Buy 2 CoverGirl Lash Blast Mascaras – $8.99
Buy One Get One 50% Off Sale
Use buy one get one free CoverGirl Lash Blast Mascara coupon from 6/3/12 PG
Use $4 off $12 CVS coupon from coupon-printing machine in-store
$0.99 – $2.50 each after coupons and sale*
*Normally, the buy one get one free coupon makes the lowest price item free, which would be the 50% off item in this case. That would mean you pay $2.50 per mascara. HOWEVER, many people who have tried this deal are experiencing that the BOGO coupon automatically deducts $7.50 when scanned, which makes each mascara only $0.99!
Thanks, Wild For CVS!