Can you believe how quickly summer is flying?
I guess that's why they say, "Time flies when you've having fun", eh?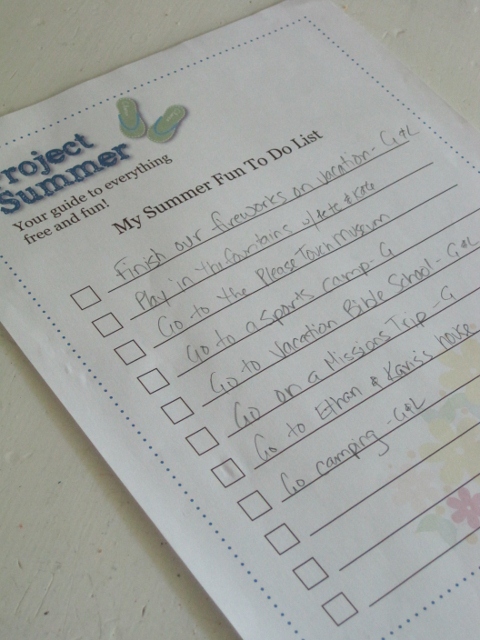 We are crossing off all sorts of items from our "Summer Fun To Do List".
Our most recent check-off:
Cow Appreciation Day!
Chick-fil-A was full of other cute little bovines, as expected, but we certainly enjoyed our FREE food and time with friends.  (And apparently a few of YOU were there at the same time…next year we need a group picture!)
I also checked one of my Project Summer goals off this week when I ran my 5K–and finished!  YAY.  Unfortunately, my running partner was unable to join me because of an injury.  So we decided to sign up for another 5K in September!
We also enjoyed a really fun Bluegrass concert last week at our town's Concerts in the Park series.  Made me want to play the banjo!
Here are a few of our Project Summer goals for this week:
Today we are heading to the pool to escape the 90+ degree heat!
We may be heading to the Dollar Movies again–another good way to escape the heat.
I'm hoping to make it to the library as well.  Love that place!
And honestly…I'm not sure what else will happen this week.  It's kind of a full one.  But I'll be sure to report next week!
How about you?  What plans do you have for Project Summer this week?  Be sure to check out my LONG list of free and cheap activities if you need some inspiration!