We've had a full couple of weeks since my last Project Summer update:
My 6 year old son and husband went on a 5 day missions trip to Ohio with our church.  They had a fantastic time serving and loving on people in need.
Both of my older boys attended our church's Vacation Bible School last week and had a blast.
And of course, there were trips to the library, the pool, and time spent with friends.
But the highlight for ME happened this past weekend: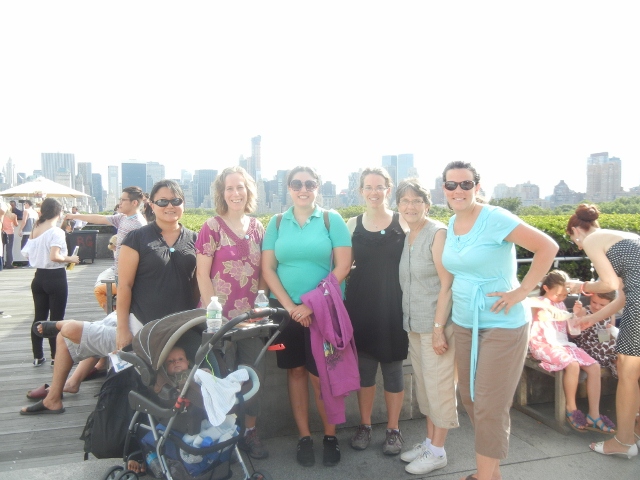 On top of the Met
A group of my favorite ladies (my Mom, sister, sisters in law, and cousin) and one very cute kid (mine!) headed to New York City and scored FREE tickets to see Shakespeare in the Park (after waiting in line for 7 1/2 hours!).  Thanks to a hot Groupon deal, we were even able to stay in a cute hotel.
It was such a memorable weekend and I'm grateful for the time spent together.   Definitely a highlight of my summer and another item to check off my list!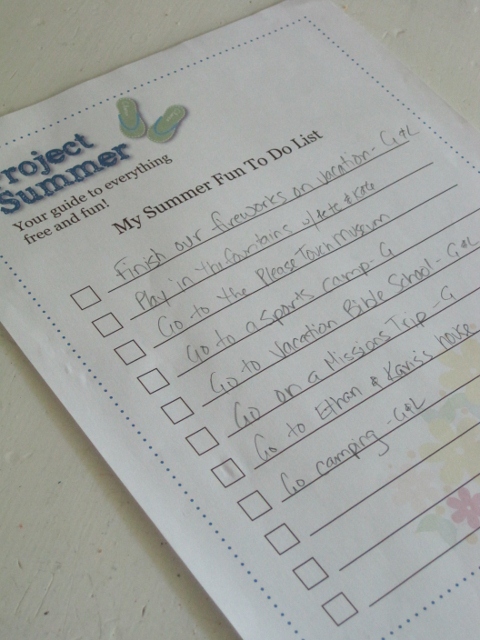 A few of our goals for this week:
My 6 year old has been working on improving his bike skills this summer.  He and Daddy set up a 'ramp' that I'm sure will be fun.
Griffin also starts soccer this week.  It's his first year and I'm excited for him.  I actually coached soccer in my younger years, so it's been fun to teach him and Lincoln a few things. (Frankly, I think they are a bit surprised that Mommy knows how to kick a ball!)
We have several play dates planned and plan to go to the Regal Film Festival one last time (we won't be able to go next week).
How about you?  What plans do you have for Project Summer this week?  Be sure to check out my LONG list of free and cheap activities if you need some inspiration!