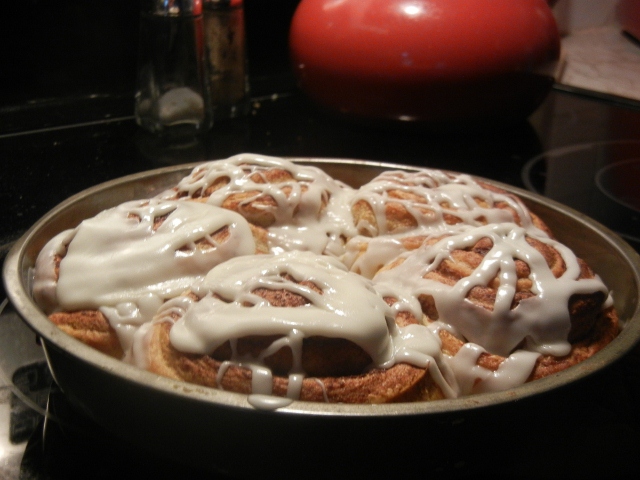 I am a big fan of traditions.
And not just on the holidays.
So recently we started a new, simple Saturday morning tradition.  (Ok…so maybe it's a when-Mommy-has-gone-shopping-at-ALDI-that-week-tradition.  But that still counts, right?)
I grabbed a can of ALDI Jumbo Cinnamon Rolls one week just for fun.  Turns out they are super yummy.  (And super easy to make…which during this season of life is HIGH on my priority list.)
And for $2.39, what's not to love?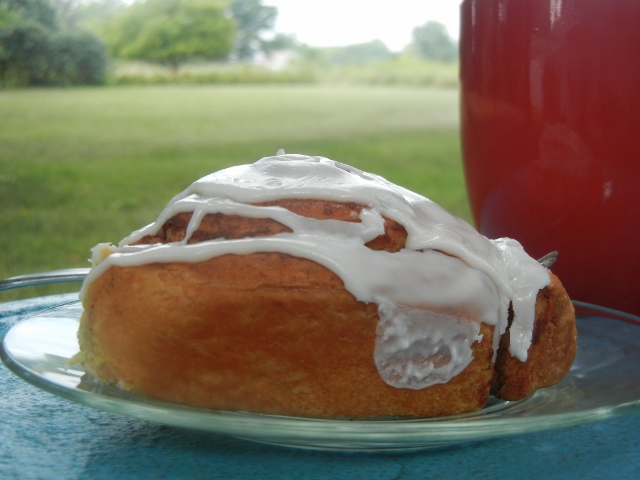 They taste even better in my back yard with a big mug of hot coffee.
The only thing that would make this more fun?  If you were my neighbor, and stopped by to say hello on Saturday morning.  We could sit in my backyard swing and enjoy this little bit of perfection together!
Oh well…I promise to enjoy a bite for you. 🙂