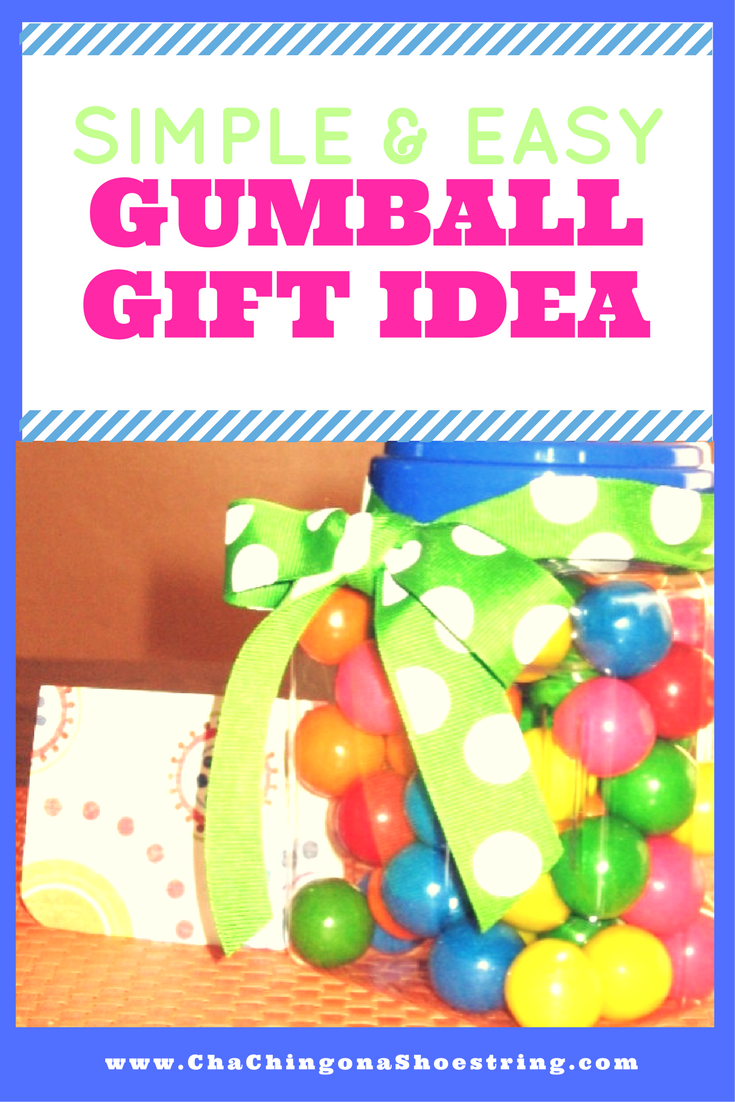 This plastic container beckoned me from a shelf at the dollar store; I was attracted by its shape (it has a grip handle) and its perky blue lid.
Doesn't it just beg to be filled with fat multi-colored gumballs?!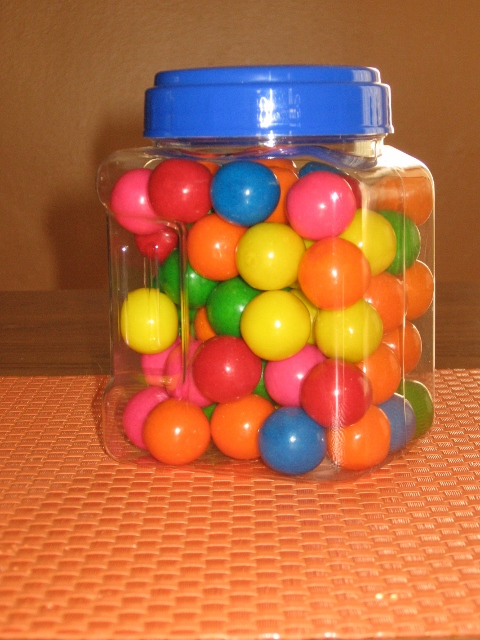 Since we give money to our kids and grandkids for their birthdays, I'm always on the lookout for creative "wrapping" ideas. My new daughter-in-law (Yippee!) celebrated her birthday in July, and a shiny plastic container filled with red/blue/yellow/green/orange/pink gumballs was just the "wrapping" I needed to celebrate Macia's first birthday with the last name of Hill.
I slipped her cash gift under the lid, then filled the jar with a happy assortment of gumballs from Wegmans.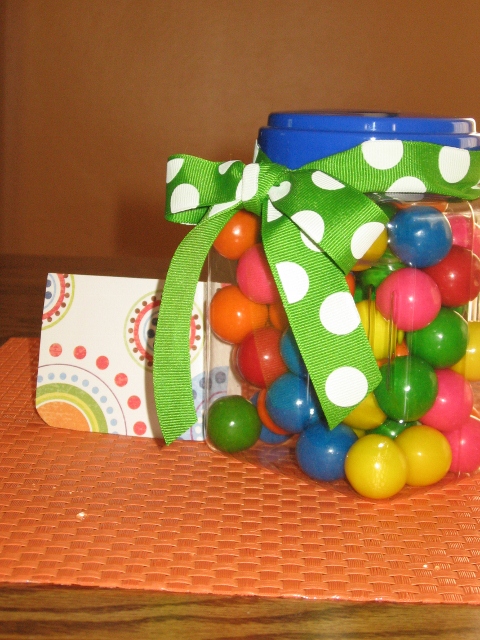 And, most certainly, a gift for Macia needed to be tied with a festive bow of green polka-dotted ribbon.
Inside a small card made from scrapbooking paper I wrote:
Happy Birthday, Macia!
HAVE A BALL on your 25th Birthday!
And, yup, I was absolutely right–as soon as Macia pulled the gift out of the bag, she opened the blue lid and popped a gumball into her mouth and then proceeded to share her birthday bounty.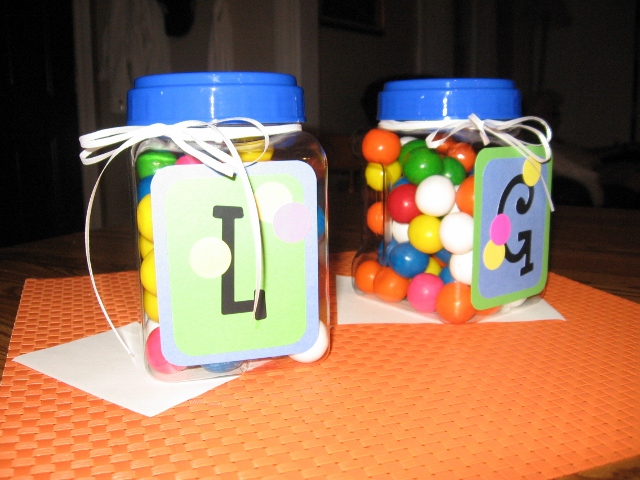 My too, too cute grandsons Griffin [7] and Lincoln [4] both celebrate their birthdays in August.
Before you read any further, please be assured that–from the bulk candy aisle in Wegmans–I called my grandsons' mother to get her permission to give these gifts to her boys.
Kaley said that I could give them this gift because, she assured me, she would be in charge of allocating them.
To make labels for the front of each jar I matted green and blue scrapbook paper and added a large sticker with their initials. Then I rolled their cash gift in a strip of paper and taped it under the lid, making two fun parts for the boys: 1) grabbing a sweet treat from a jar overflowing with them and 2) unraveling the paper-wrapped bill.
Smiles all around…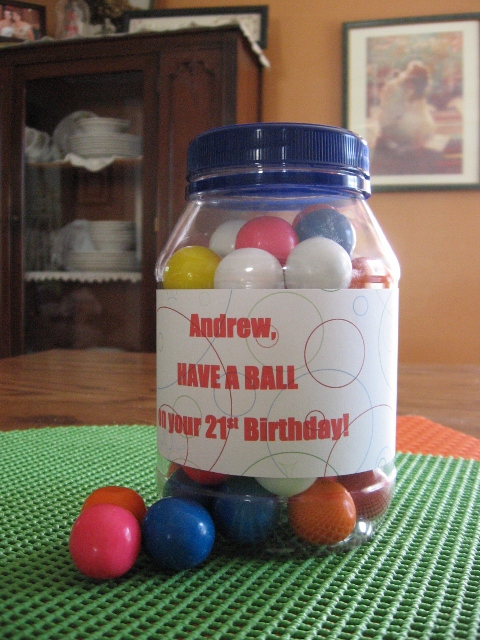 I was having so much fun that I decided to include my adored first-born grandson in the frivolity.
Andrew also celebrated a birthday in August. Because he lives exactly 1729.89 miles from my front door (requiring a minimum 27-hour-and-17-minute drive), I was not able to attend his 21st birthday party. [Small sob.]
Hey, I thought, why not send a mayonnaise jar filled with gumballs via USPS for this milestone birthday?!
I printed HAVE A BALL on your 21st birthday! in bold red letters on celebrative paper, removed the Hellman's label from the plastic jar, cut the paper to the same size and wrapped it around the jar. On the side of the label opposite the birthday wish, I wrote his name and address, and the postal clerk attached the postage there. [Keep in mind that this jar contained a pound of gumballs, so the postage significantly exceeded a first-class Forever stamp.]
Just think of all the occasions you could use the HAVE A BALL theme–for an anniversary, retirement, birthday, wedding shower, baby shower, graduation, vacation, back-to-school, or off-to-college gift.
Oh, my, what fun can be had…
***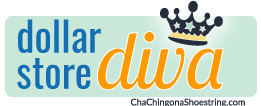 For those of you who haven't met her, the Dollar Store Diva happens to be my Mom who has a special power.  She can transform Dollar Store and other inexpensive finds into super fun gifts that would brighten anyone's day!