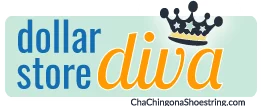 The Dollar Store Diva is back and this time she has FREE FALL PRINTABLES!

***
Who doesn't love the word FREE?
Include the word PRINTABLES, and I'm a happy woman.
Then add the word FALL—as in FREE FALL PRINTABLES—and this woman decides that life is indeed good.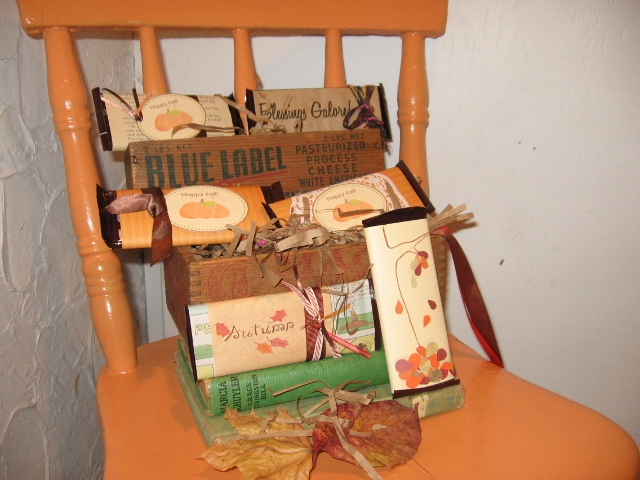 I have the privilege of teaching English to adult immigrants and refugees. For many of my students, this is the first time that they have experienced fall.  Autumn in New York is a thing of beauty, so I like to make a big celebration out of the wonder of this season.
I decided to decorate some Hershey bars for my students and my family using the colorful harvest art I found online.  [Which I happily categorized as FREE FALL PRINTABLES.]
I wrapped each candy bar in one of the following: decorative orange scrapbook paper, a page from a book, a comic strip, brown paper from a bag, a doily, or tan cardstock; then I added ribbons or yarn for a final festive touch.
[Oh, the possibilities are endless.]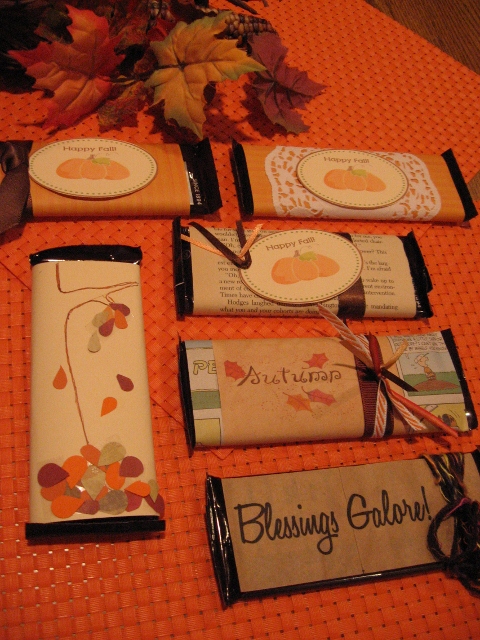 On some of the wrapped bars I attached a Happy Fall oval tag with a fat pumpkin that I found here— adjusting its size to fit the Hershey bars.
Another is decorated with the word Autumn and a splattering of fall leaves. I found the printable here.
On another I typed the words Blessings Galore in black with a font (Honey Script 72) on my computer and printed it on brown paper from a Dunkin' Donuts bag.
Finally, you've got to love the sketch of the tree with the falling leaves on the bottom left candy bar! I found this fun idea here.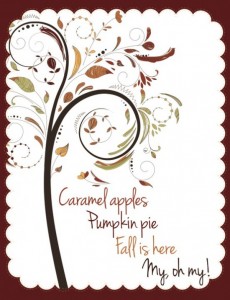 This FREE FALL PRINTABLE from My Blessed Life sent me directly to the grocery store for supplies to make caramel apples.  [OK—I confess that I cheated; I bought a package of Caramel Apple Wraps. But ever so easy, and ever so yummy.]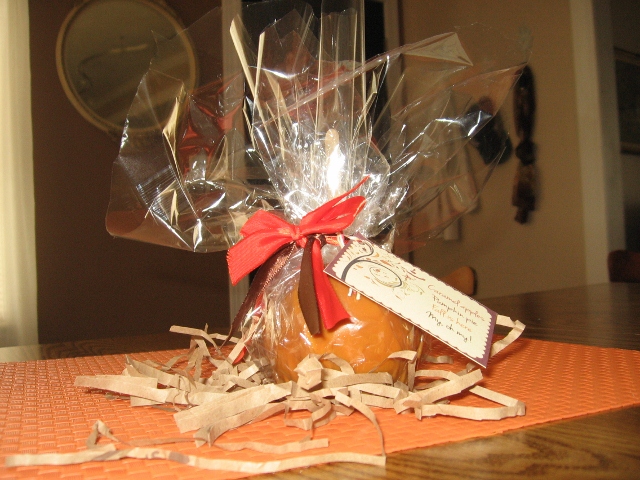 Happy fall, y'all!
***
For those of you who haven't met her, the Dollar Store Diva happens to be my Mom who has a special power.  She can transform Dollar Store and other inexpensive finds into super fun gifts that would brighten anyone's day!
Check out more awesome Dollar Store Diva ideas here!