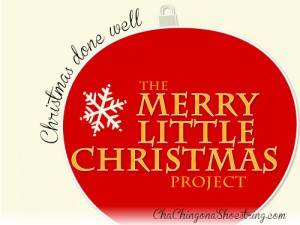 By now I hope you all are donning your Elf Hats and Silver Bells and are ready for The Merry Little Christmas Project to begin!  (If you haven't joined us on Facebook yet, be sure to do so!)
There are three things that I think would have helped me have a tear-free, less stressful Christmas last year.
1. A Plan – It's not that I didn't try to plan Christmas last year.  I did.  But I would have felt more in control if I had one central planning center (that I used!) to track everything from gifts to recipes to decorations, etc.
We are going to do that this year. 
2. Preparation – Again, I could have sworn on Christmas morning that I had prepared for Christmas with the best of them.  Wasn't that why I was exhausted? The problem was that a big chunk of my preparation took place in the the late hours of the night during the final week before Christmas.  I would have felt much more rested if I had set goals and dates to finish preparations AHEAD of time.
We are going to do that this year.
3. Purpose – I certainly worked hard to make the weeks before Christmas full of all kind of activities that remind us of the reason for the season.  But I think there are two questions that I could have asked that would help bring real purpose to all of the activity:
"Can I simplify this?"
"Can I make this more meaningful?"
Guess what?  We are going to do that this year.
Starting RIGHT NOW!
I have rounded up for you several FREE Christmas planners that will help you get you started on the right foot:
I recommend selecting the one that fits you best and then printing and organizing it in a 3-ring binder.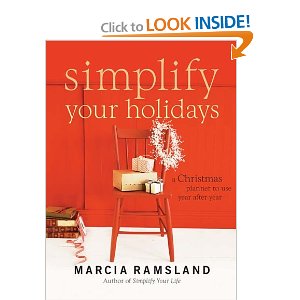 Or you could opt to simply purchase a Christmas planner from Amazon (like I did). 
They have many great options to choose from here.   You can purchase the one pictured above for just $5.99 shipped with Amazon Prime.  I ordered this one last year (but it looks like the price has gone up).

Of if you are a Smartphone user, Amazon has several Christmas planning apps for Android here.
*I'm having a hard time finding any apps for Apple products.  Let me know if you find any!
Know of any other great Christmas planning resources? Be sure to leave a comment.  I'd love to hear from you.