Simple wrapping ideas with a poignant message from the Dollar Store Diva.
***
The simplicity of this gift wrapping leaves the message to speak for itself–the profound announcement of the first Christmas:
Joy to the World!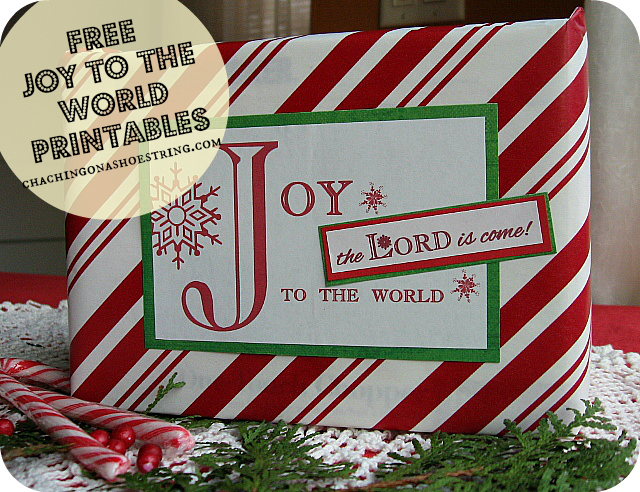 Using the Joy to the World printable I created, I cut out the tags  and matted them in green and red paper.
The candy stripe paper came from my favorite wrapping paper source: The Dollar Store.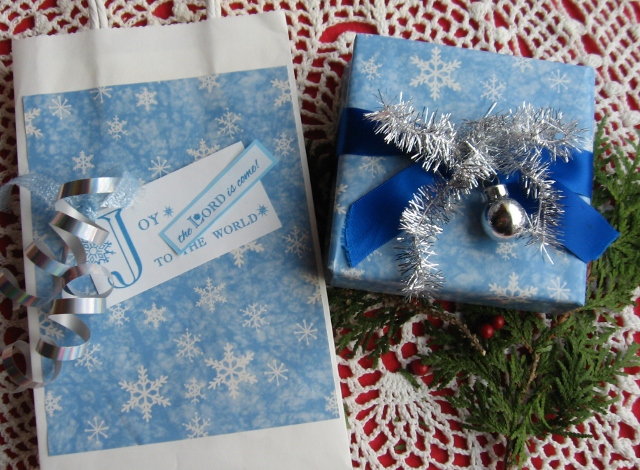 Aren't these lovely?
I love the blue, white and silver of the let-it-snow season here in the northeast.
I added a strip of snowy wrapping paper (from–yes, you guessed it–the Dollar Store) to a white bag, then adhered the smaller blue printable. Some silver and blue ribbon add the final festive touch.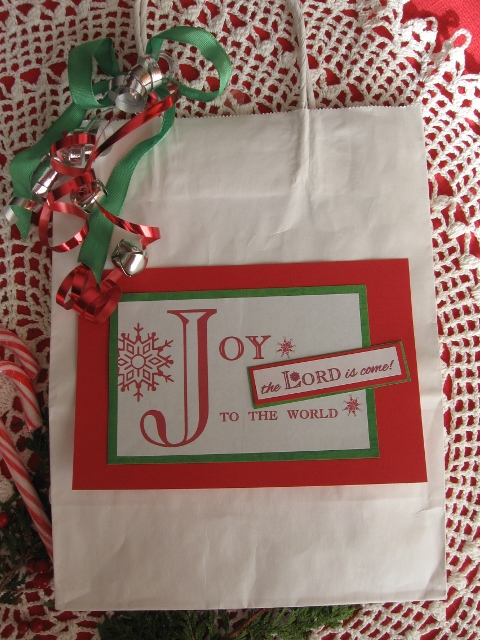 Another white paper bag with red and green ribbons and a couple of jingle bells to ring in the season of joy.
Maybe this will spark some creative wrapping ideas of your own. Or maybe it will be a visual reminder of the angelic proclamation centuries ago:
"Behold, I bring you good tidings of  great joy" (Luke 2:10).
***
For those of you who haven't met her, the Dollar Store Diva happens to be my Mom, Nancy, who has a special power.  She can transform Dollar Store and other inexpensive finds into super fun gifts that would brighten anyone's day!
Check out more Dollar Store Diva ideas here!