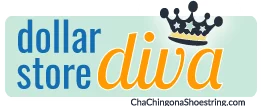 Get FREE & FUN updates in my email newsletter or on Facebook.
***
Another Valentine Gift idea from the Dollar Store Diva!  Who knew K-Cups could make more than just great coffee?!

***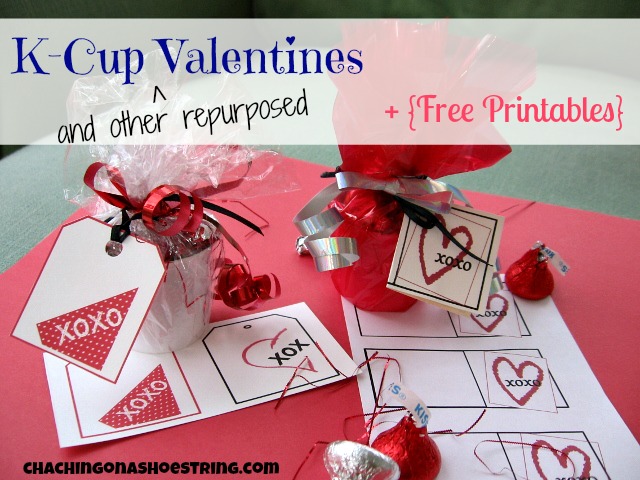 Just for fun, let's do a little exercise that I use with my ESL class when teaching new vocabulary words. When you are thinking of making a Valentine gift, would you put a smiley face next to the words below or a frowny face?
1. frugal/money-saving
2. happy gift
3. yummy
4. easy
5. recycle/repurpose
6. creative
7. mini
Did you put a smiley face next to all seven? Good job! You get 100% on the pop quiz!
 One of the ways I try to be frugal is to repurpose or recycle what I already have. When I was thinking of creative ways to say Happy Valentines Day, I wandered around my house to see what I already had that could be repurposed for Valentine containers. I was specifically thinking of mini (as in too, too cute).
And this is what I found: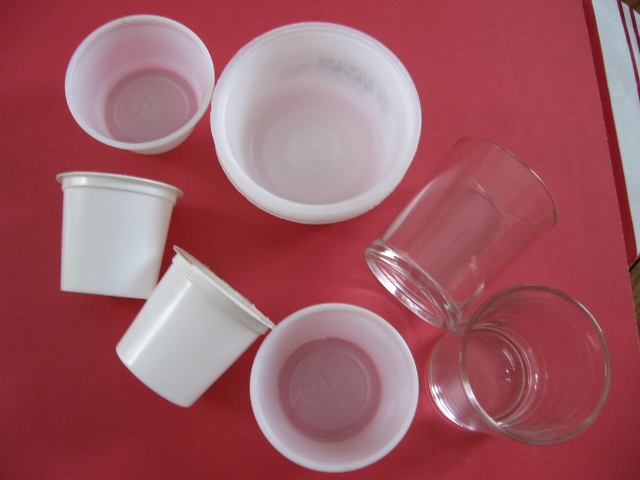 Keurig cups, little take-out containers that held dressings/sour cream; pudding/applesause containers; votive candle holders.
Oh, the ideas that started flowing!
***
First I created several sets of mini-tag printables to share with you for your own happy, frugal, too, too cute Valentine gifts.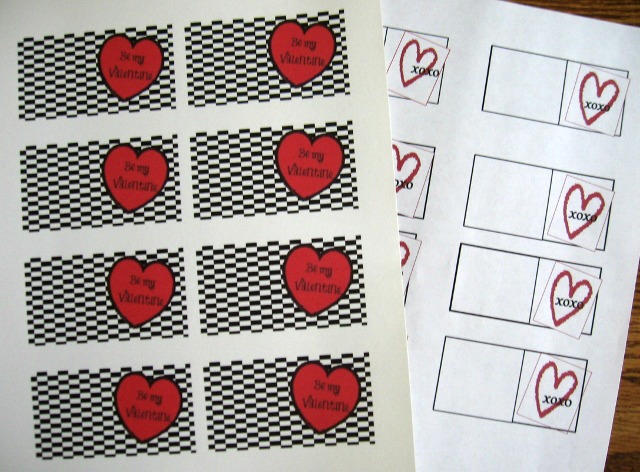 Be My Valentine 8 Hearts printable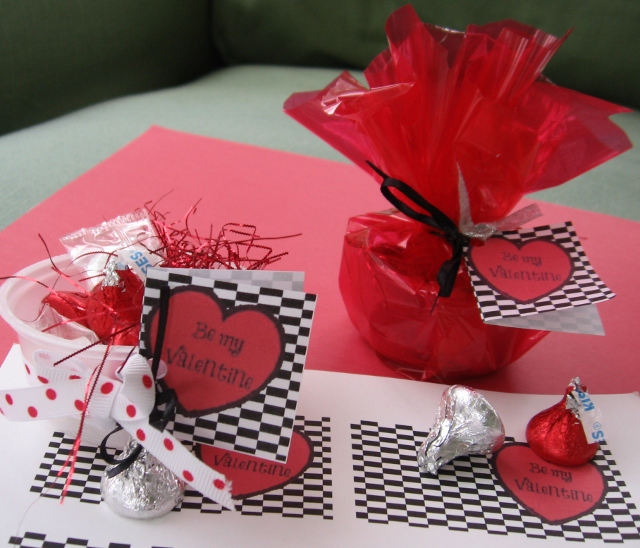 Then I combined the tags with the mini containers: applesauce containers filled with Lifesaver Wintergreen Mints and Hershey Kisses.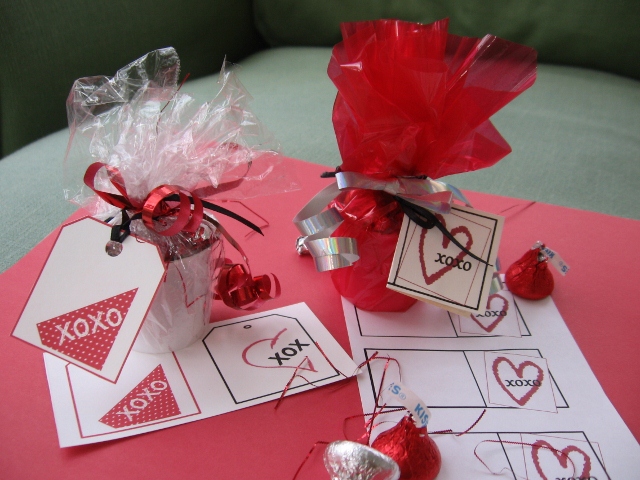 Keurig Cups: one wrapped in red cello and the other in pull-it-out-of-your-kitchen-drawer plastic wrap.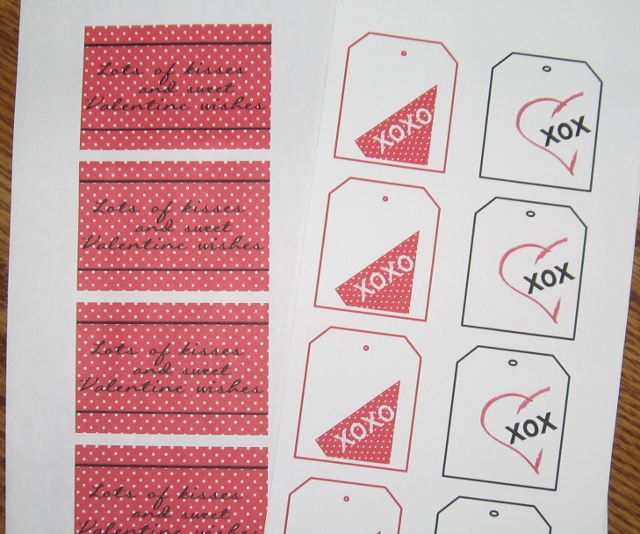 Lots of Kisses XOXO printable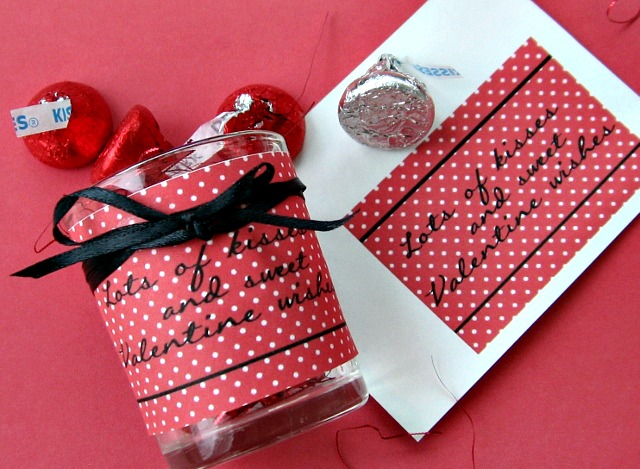 Votive Candle holder turned Hugs and Kisses holder!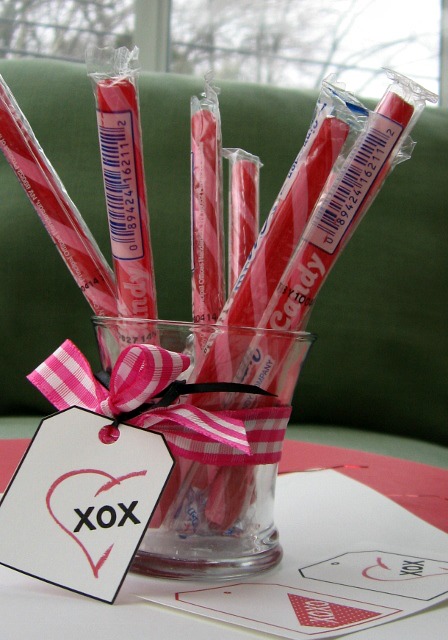 Don't forget pink! Votive candle holders with pink striped candy sticks and a fat pink ribbon.
So there you have it. Why not wander through your house and see what containers you could recycle for a mini Valentine's greeting.
And lots of kisses and sweet Valentine wishes to all of you!
***
For those of you who haven't met her, the Dollar Store Diva happens to be my Mom, Nancy, who has a special power.  She can transform Dollar Store and other inexpensive finds into super fun gifts that would brighten anyone's day!