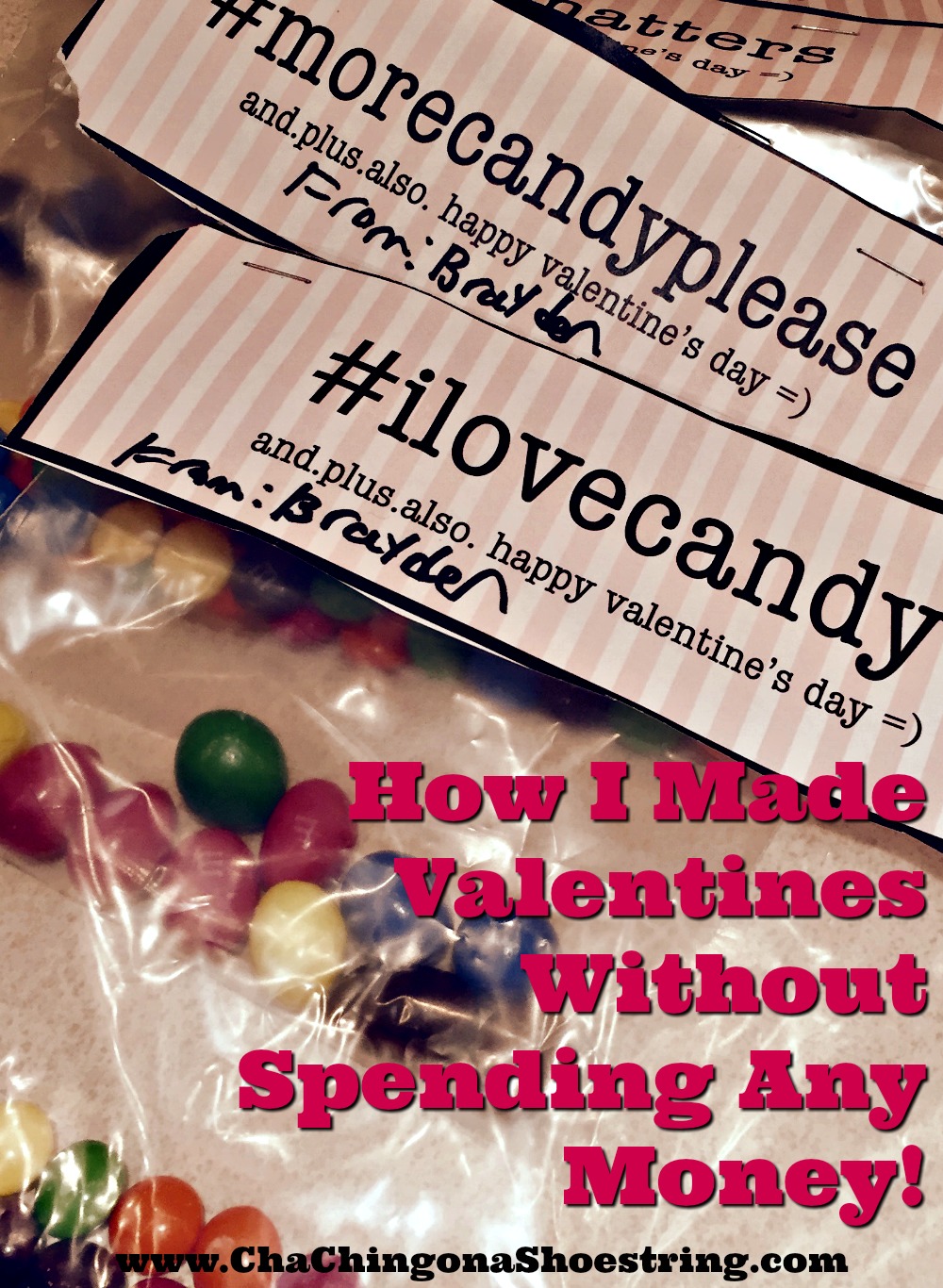 I'm delighted to invite my friend Elizabeth to the blog today to share how she made Valentines on the cheap this year (you may remember her from this popular post).
She is a creative and thrifty Mom of 6 who makes it look much easier than it should be. This post is a perfect example of her frugal super powers!
***
After working three days straight, I was down to the wire for classroom Valentines for my three elementary school children. My youngest was sleeping and I didn't want to run to the store, so I decided to try to work with what I already had. Here's what I came up with!
I found this great printable on Pinterest (of course!) for my fifth grader. I thought the hashtag was super cute and I had a few bags of M&M's stashed in the freezer that I could divide up into sandwich bags. I printed them out, he signed his name and we stapled them to the bag. Done!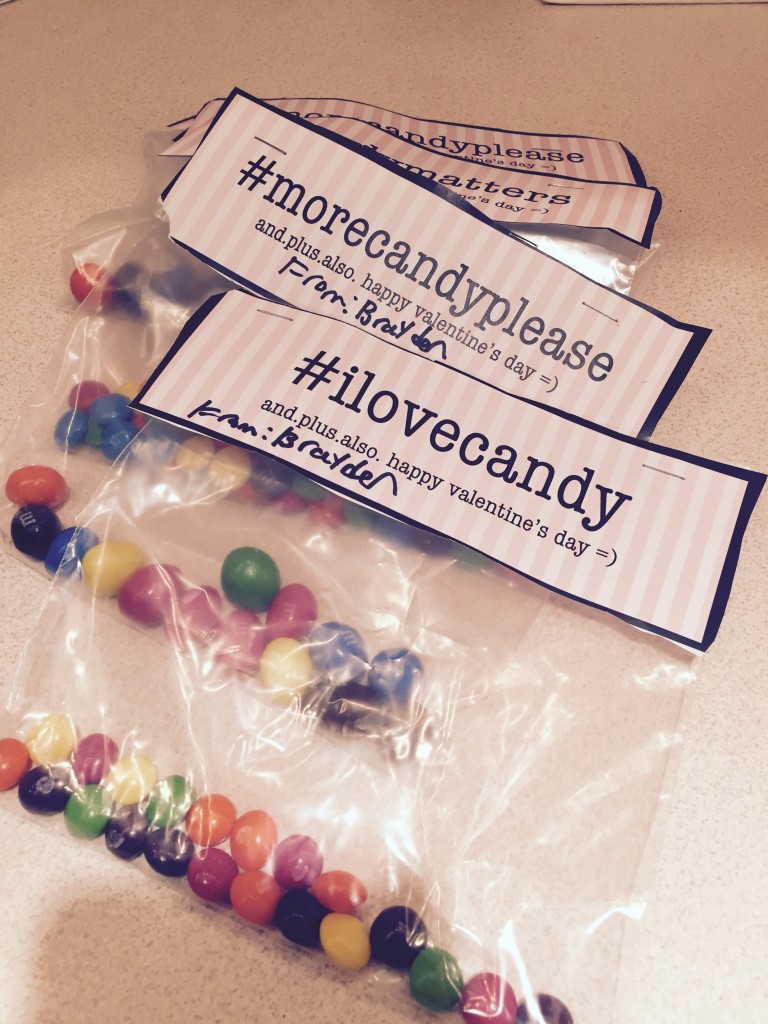 Two things I like to have on hand are chocolate chips and popcorn kernels. I love to make popcorn for a frugal and healthy snack. To make it a Valentine treat, I simply melted semi-sweet chocolate chips and drizzled it over the warm popcorn. I popped it into the fridge to harden and then divided into snack bags for my second grader's classmates.
I had cute little treat bags I bought on clearance last year at Target for pennies. I tucked the snack bags into the treat bags and we added a cute Owl tag, which was also a free printable. Done and done!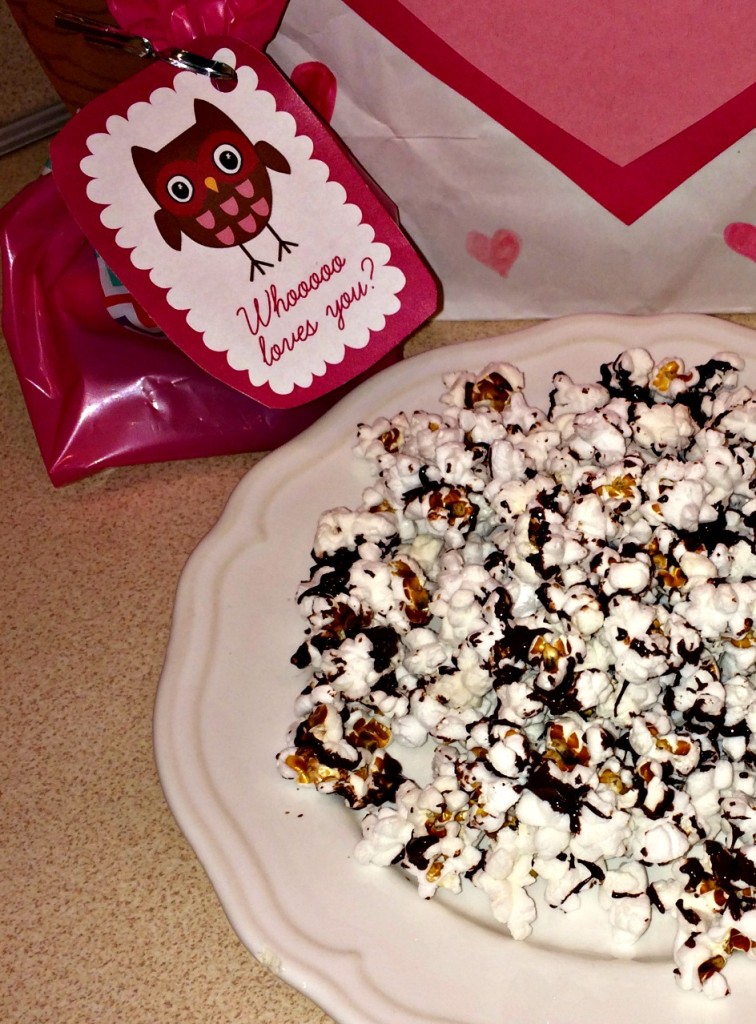 Another easy and quick frugal treat is the three ingredient Marshmallow Crispy bars. Crispy Rice cereal, mini marshmallows and butter and you are good to go! I had a small amount of mini chocolate chips that I added to the bars to make them even more yummy. I packaged a bar in each little treat bag and added a sticker tag for each of my kindergartners classmates.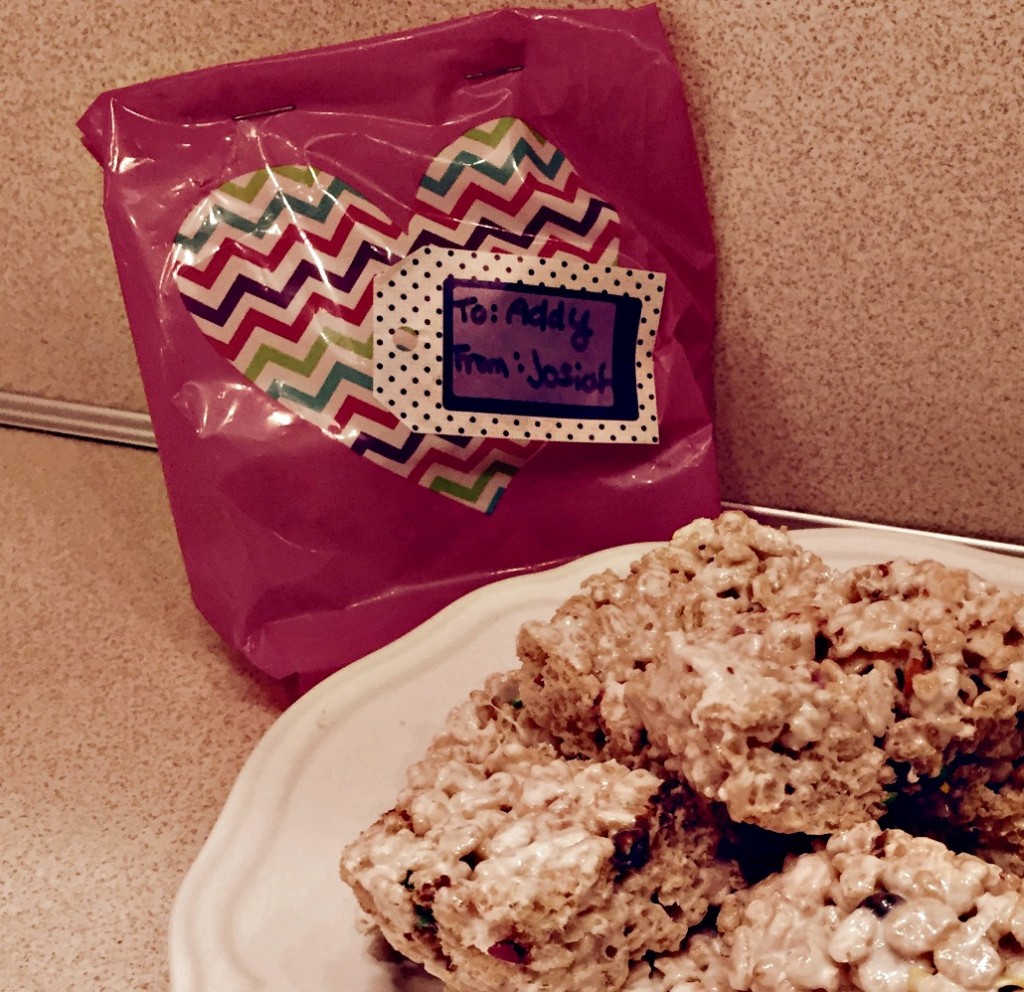 I found a cute printable for the teachers as well. Whenever Amazon has a sale on Burt's Bees chapstick, I stock up and use them for small gifts because I'm always seeing printables for chapstick with a holiday theme. I put together three of these in no time with scrapbook paper and scotch tape.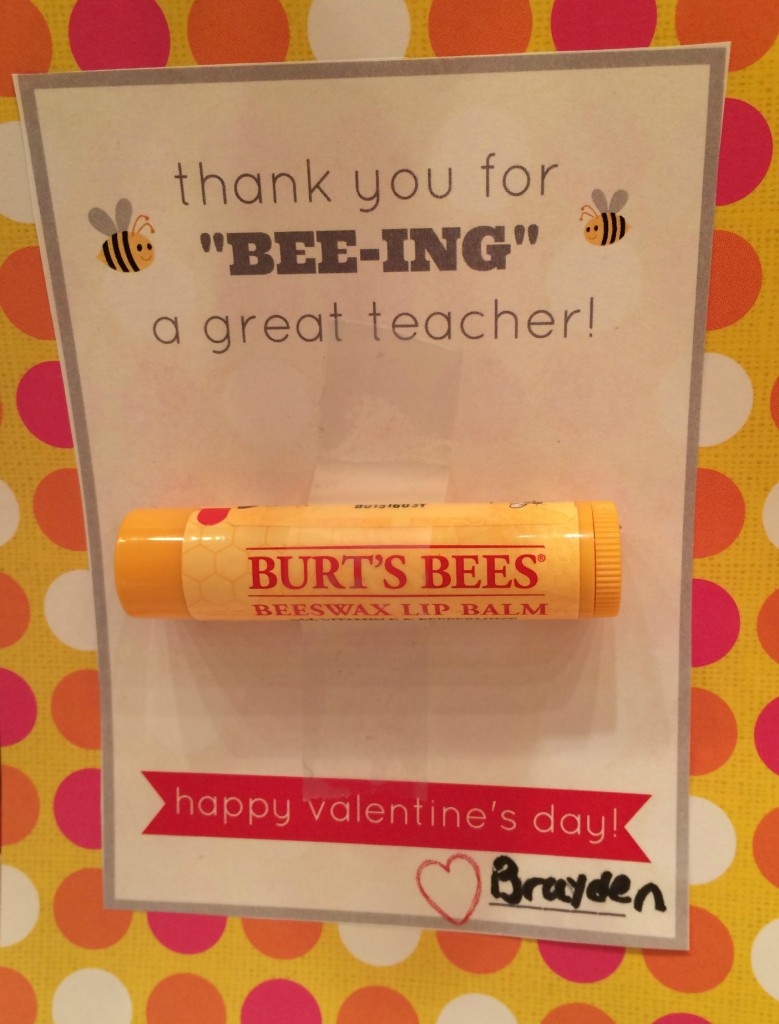 Last but not least, my second grader needed to decorate a bag to collect her Valentine treats. Her teacher sent home a plain white bag. I found a picture of an owl themed Valentine box, but I thought it would work perfectly for the bag too. We used construction paper and glue we already had to decorate the bag. My oldest daughter helped with this and I love how it turned out!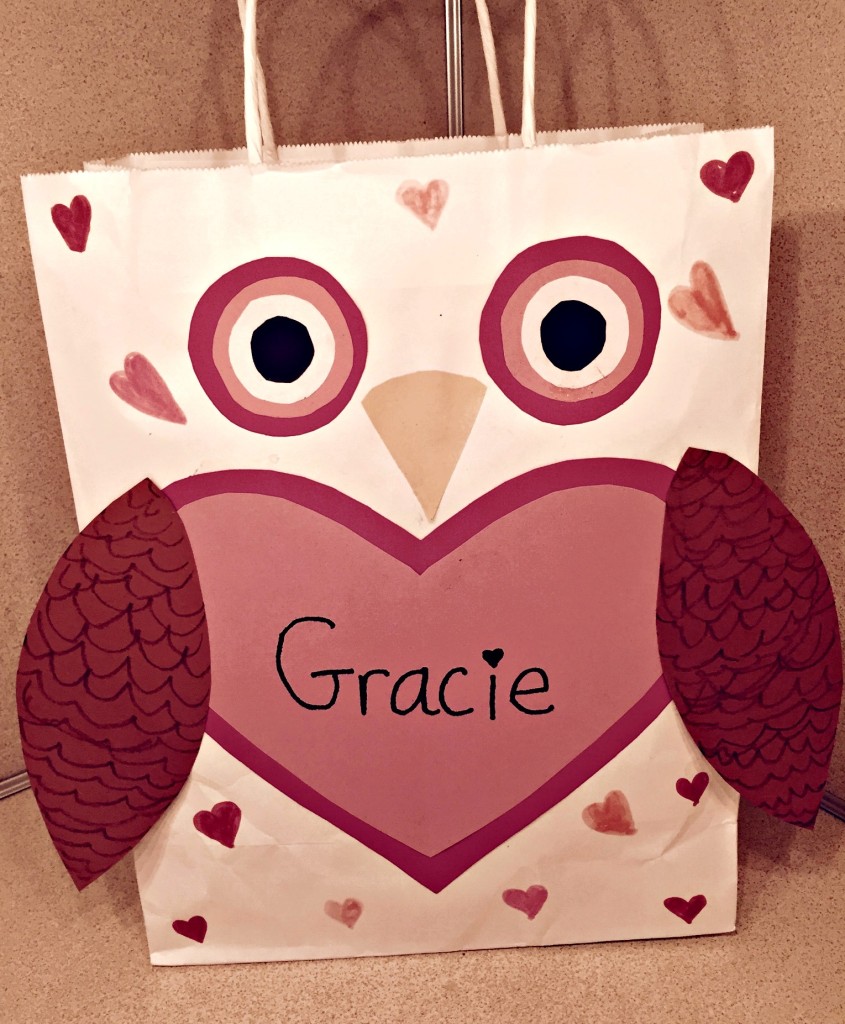 I was thrilled that within about an hour I had made three different valentines for three different kids, a quick teacher valentine and a valentine treat bag without spending any money!