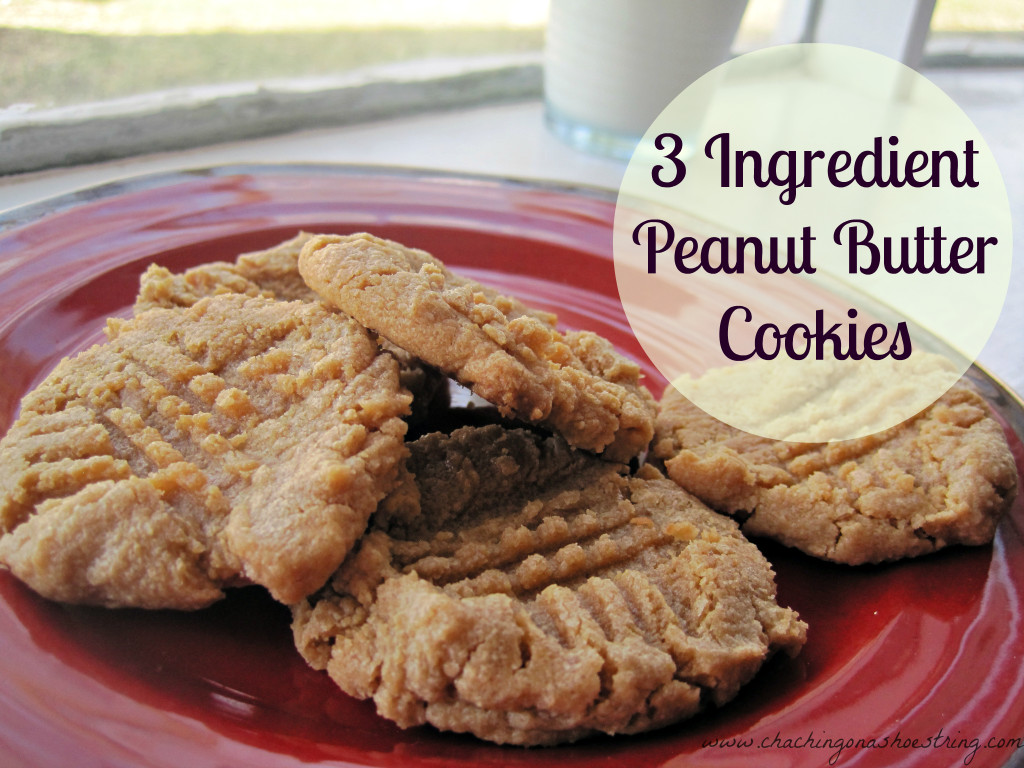 I didn't believe it when my Mom told me she wanted to make cookies with my boys that had only three ingredients.
Well…at least I didn't believe that they would taste good.
But then she and the boys mixed together these three little numbers: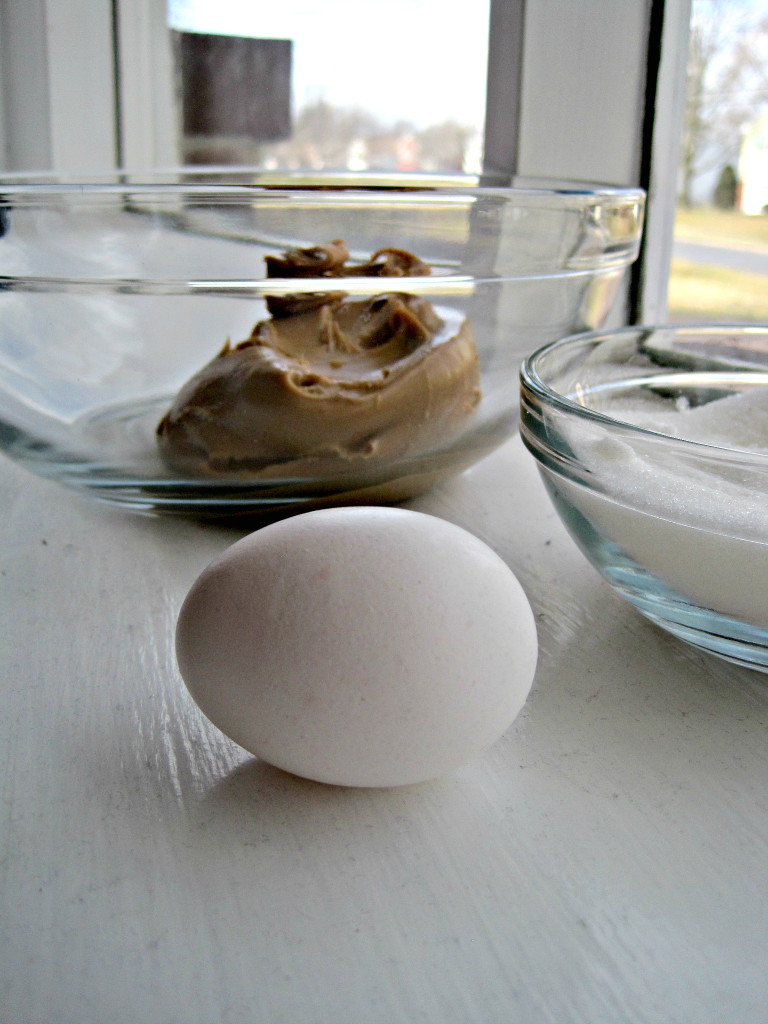 1 cup peanut butter
1 cup sugar
1 egg
That's it.
Bake at 350 degrees for about 6-8 minutes.  They are best when they are soft!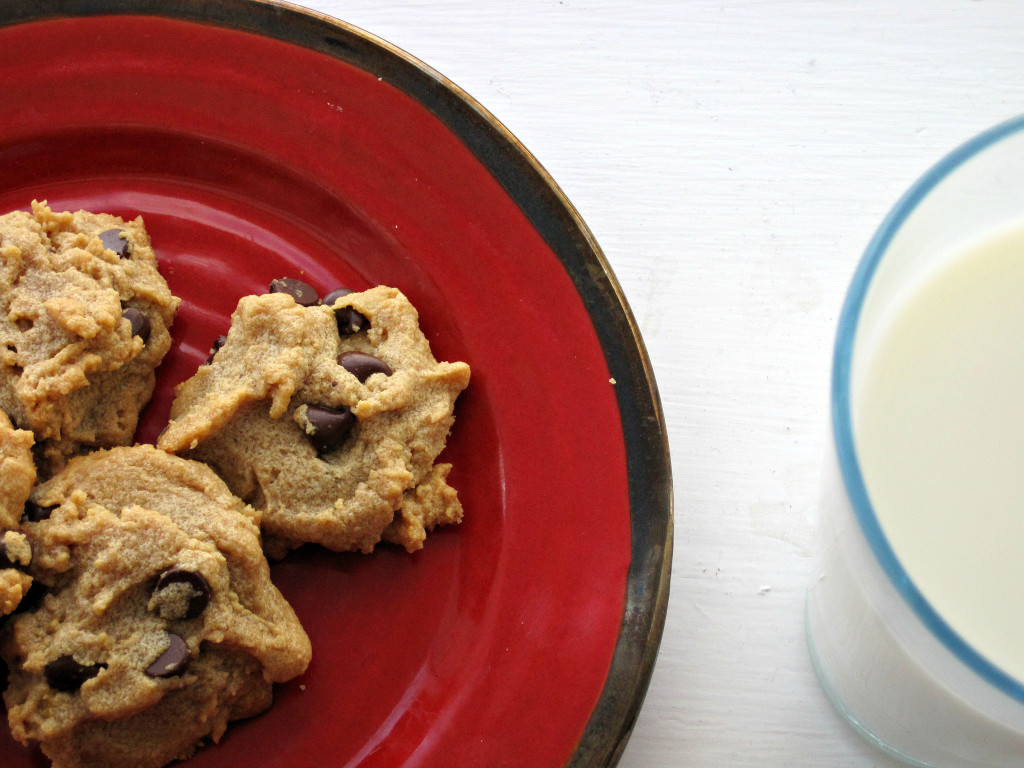 And if you aren't opposed to a fourth ingredient, these make great peanut butter chocolate chip cookies too!
As a bonus, these are also gluten-free. (Most peanut butter is, but you may want to double check.  I used Planters.)
They are a bit crumbly, of course, but I know a certain 4 and 7 year old who had no complaints (and a certain 30-mumble-mumble year old agreed!).
Note: My mom isn't sure where she originally learned this recipe, so I'm not sure who to credit other than her!
Check out more recipes from my Kitchen.