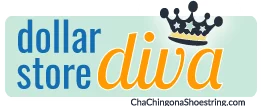 ***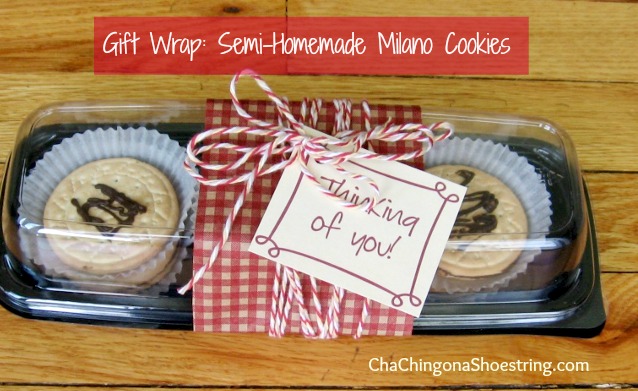 I have had so much fun gift-wrapping and sharing my semi-homemade Milano cookies.
I wish that you could listen to the message of thanks my  neighbor (who is due for surgery soon) left on my answering machine.
And preparing my gift was so simple.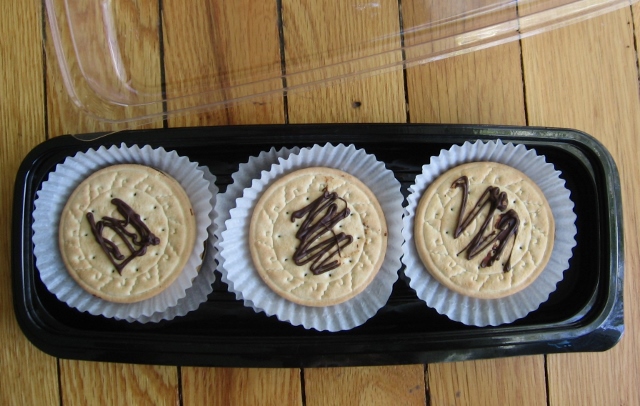 I saw some Wegman's take-out containers at my daughter's house; I knew immediately that they would be perfect for gift-wrapping my cookies.
I placed each cookie in a cupcake wrapper and placed one on top of the other in the plastic container.
I put six cookies in this one, but I could easily have stacked more.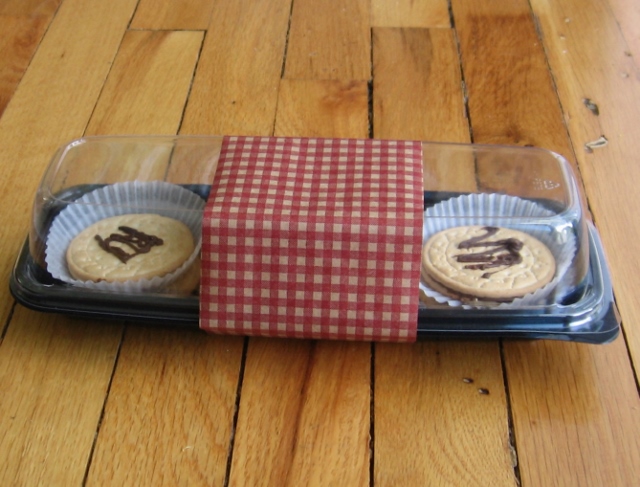 After I placed the lid on, I wrapped the container with a strip of dollar store wrapping paper and adhered it underneath.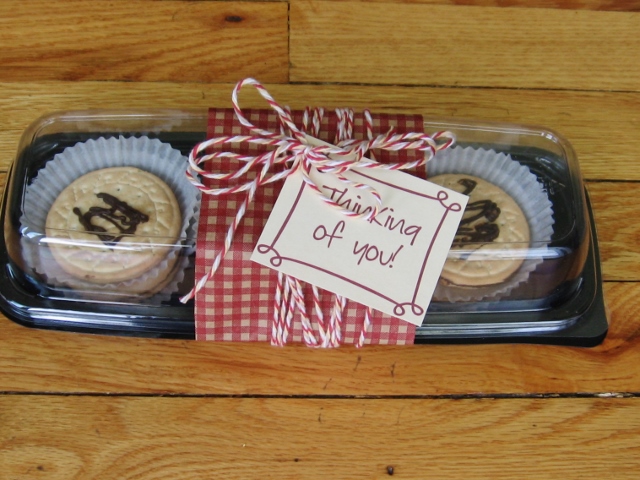 I used a manila folder (from the stack I saved after throwing pounds of old papers away) to print out the Framed Best Wishes and attached the Thinking of You! tag with twine. [You can also inform your printer that you want these printed in black instead of color.]
If, like me, you often give gift cards, wouldn't attaching a card to this package make a happy presentation?
But wait, there's more! Check out this one: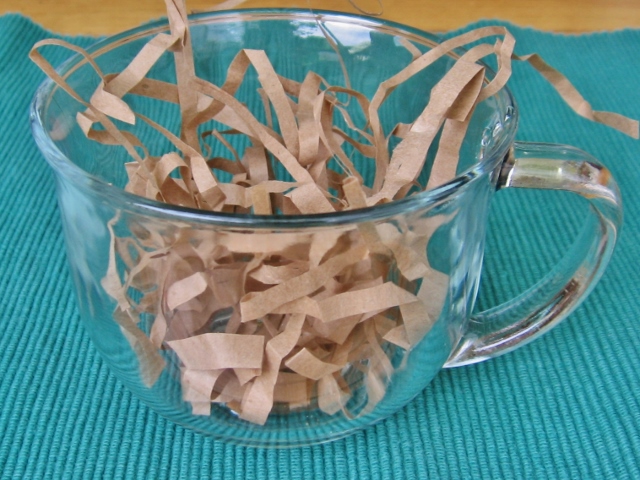 I really like these clear mugs from the Dollar Tree.
I bought a set some time ago for family dinners; I use them for soup and–most often–for serving lovely desserts. I was happy that they still had them in stock because the shape is just right to wrap my Milano cookies.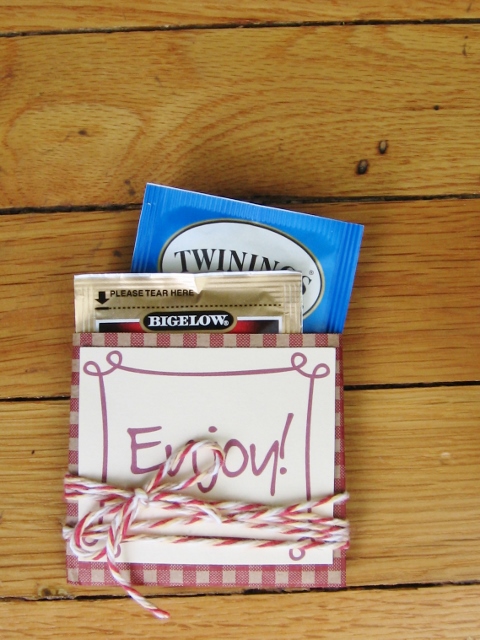 I used the same wrapping paper to create a little envelope for two of my favorite teas. I then adhered the Enjoy! tag and wrapped twine around it.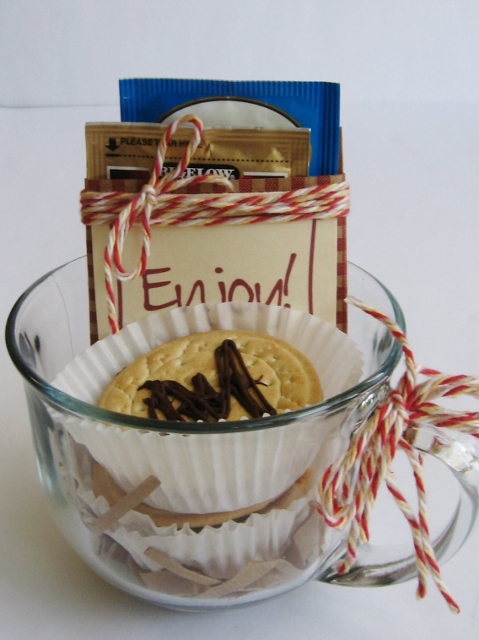 Once again I placed the cookies in cupcake wrappers and stacked them, along with the tea bags, in the clear mug. A gift card could also be attached.
How fun is that?!
***
For those of you who haven't met her, the Dollar Store Diva happens to be my Mom who has a special power.  She can transform Dollar Store and other inexpensive finds into super fun gifts that would brighten anyone's day!