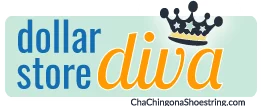 ***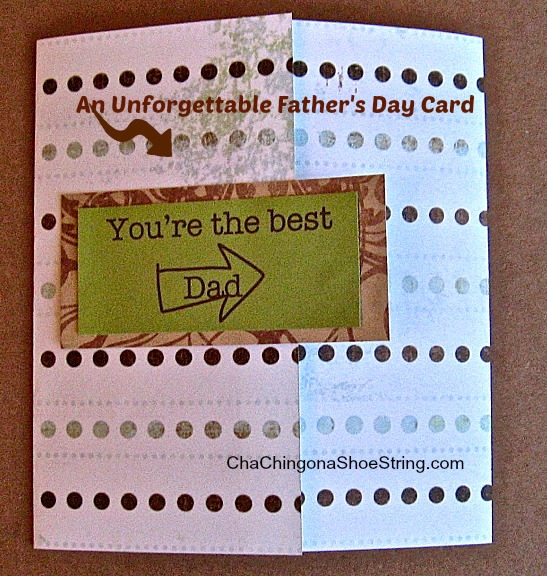 I personally know many wonderful fathers, including my own, my father-in-law, my husband, my sons and sons-in-law. Obviously, this is not a competition, and the message on this card is not literally true. But the sentiment can be.
So, how about blessing the dad in your life with this easy-to-make card.
Check out this quick slideshow to get a better idea of the impact of this card, then follow the easy steps to create your own (click here if you are reading this in an email):
1) Choose a double-sided sheet of scrapbooking paper with a colorful design on one side and a muted design on the other.
2) Print this map You're the Best Dad  on the muted side of the paper. [I created one map with black text and one with brown so you can print whichever is more appropriate for your card.]
3) Trim the top and bottom of the paper to crop off the text. It will make the card just the right height.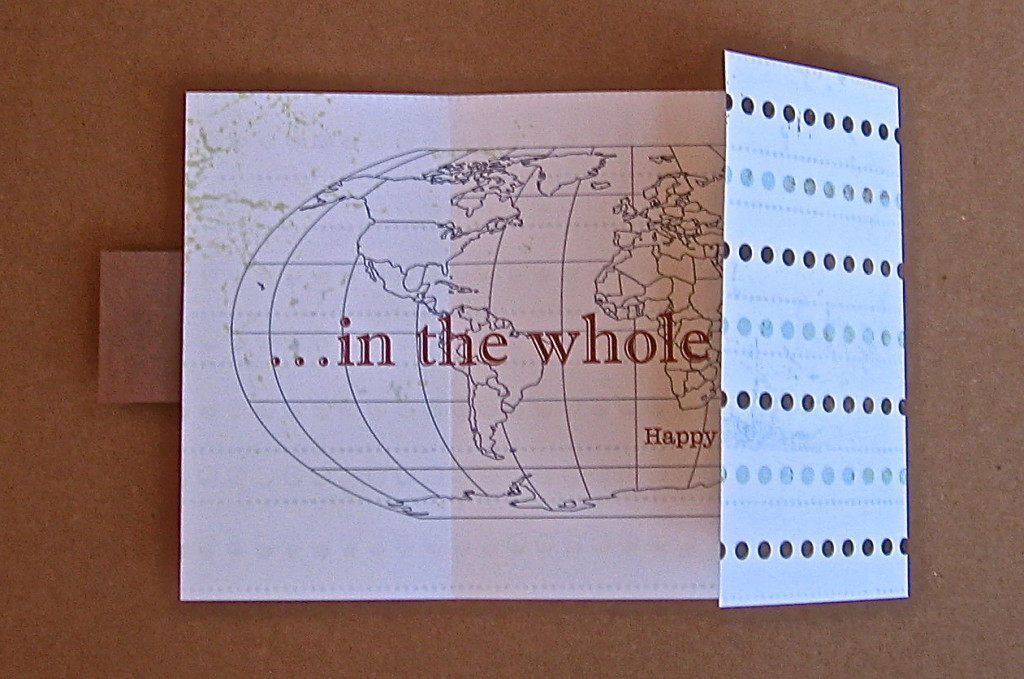 4) Fold the paper into thirds (see photo), leaving the left flap a little longer to slightly overlap the right flap.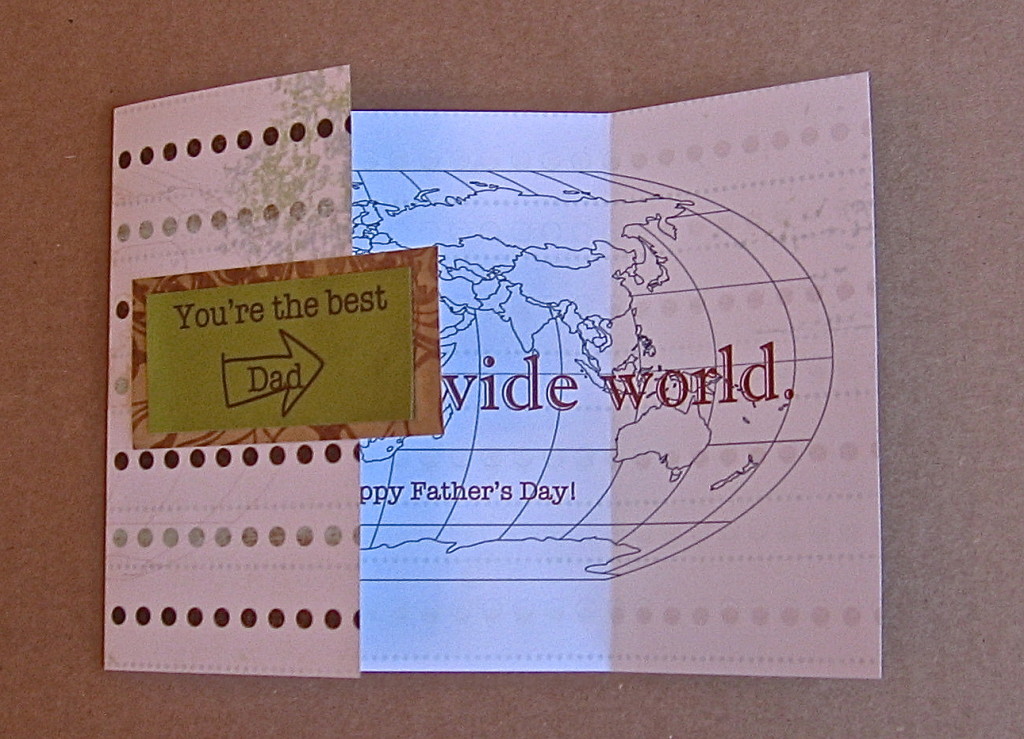 5) Print You're the Best Dad onto a piece of paper that coordinates with the card.
6) Mat it on another scrap of coordinating paper
7) Put adhesive on the back of the mat, being careful not to put any on the end of the word "best"; that will be the flap to open the card.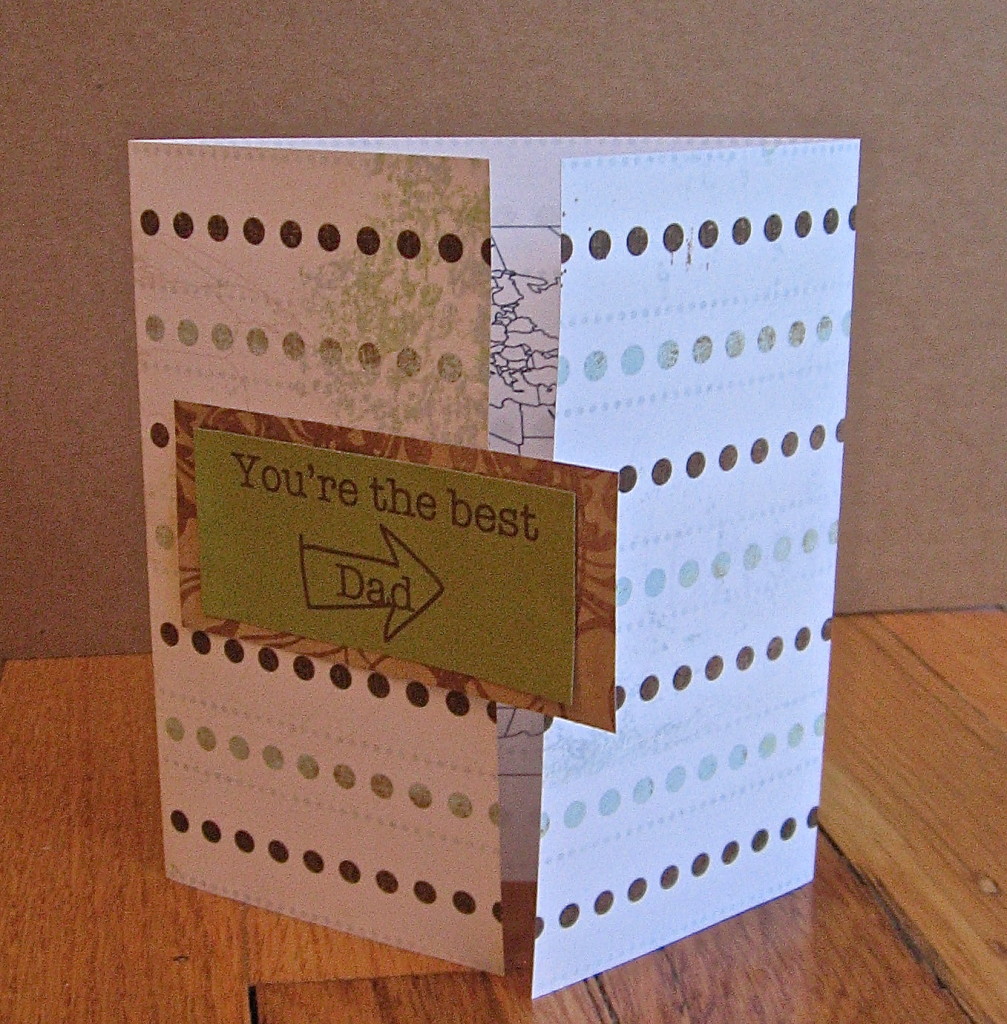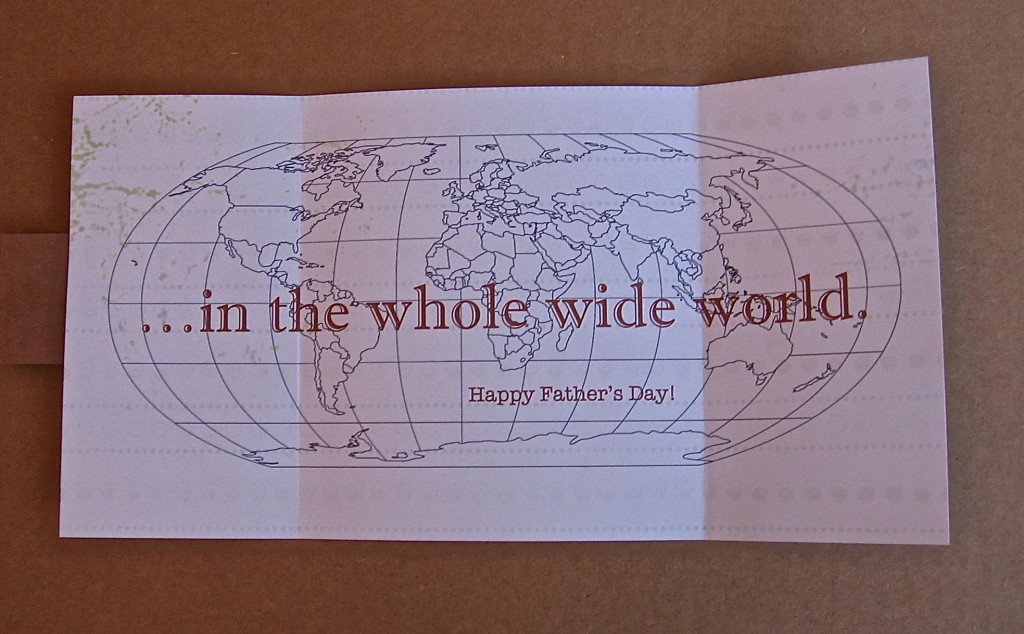 8) And there you have it! Jot a note inside with a few hugs and kisses and bring a smile to your own dad or to your children's dad.
******
But wait! There's more!
Stay tuned: I'll be back soon with another fascinating "You're the best Dad" tutorial.